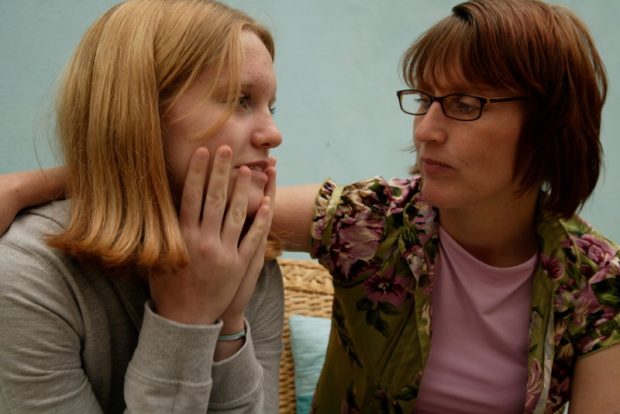 The media never shies away from a story about teenagers 'up to no good'. And while it's become a bit of a cliché to say that teens and older children are 'misunderstood', for some, a lack of understanding from the agencies who work with them can be an issue. Older children are sometimes taken at face value, without real consideration of why they behave in the way they do.
I'm talking in particular about older children who are suffering from neglect at home. Our report published today, 'Growing up neglected: a multi-agency response to older children', shows that this is an issue that often goes 'unseen' by local agencies. It calls for a far greater understanding of issues facing neglected older children, as well as a more co-ordinated approach across all local partners to address all the risks to and needs of these children.
The findings are from our latest set of thematic Joint Targeted Area Inspections (JTAI), carried out alongside fellow inspectorates - the Care Quality Commission (CQC), HMI Constabulary, Fire and Rescue Services (HMICFRS), and HMI Probation. The inspections looked at services for children in six local authority areas, including children's services departments, police, youth offending services, education, health, and probation services, and how they were working together to prevent and tackle neglect.
We know that neglected children tend to present with a whole host of serious and complex problems. Unfortunately, the report shows that it is often this behaviour that is the focus of agencies working with them, while the underlying causes – like neglectful parenting - are sometimes missed, or not properly dealt with. There are so many lenses through which we could look at older children's experiences. Sadly, sometimes the last one we look through is neglect.
Some of the older children we saw had been neglected by their parents over many years. These are incredibly vulnerable children, who can seem 'resilient' and appear to be making 'lifestyle choices', when they are in fact finding unsafe ways of coping, like getting involved in gangs or misusing drugs and alcohol.
Signs of neglect in older children
'Neglect' isn't something that's commonly associated with older children and teenagers. It is often easier to spot the signs of neglect in younger children, such as delayed speech or failure to gain weight. But when it comes to older children, this is less straightforward. What does a neglected older child actually look like? What are the signs? What are the indicators that should cause professionals to sit up and take notice?
The report does show that there is good practice going on. Some agencies were considering all risks to children, including neglect. In these places, the children were supported and parents challenged, where appropriate. Professionals understood the impact of neglect on the child, including how neglectful parenting increases vulnerability to abuse outside of the home. But this was not the case everywhere.
Often, parents are trying their best, but face their own complex problems, which means they simply cannot support their children properly. Our report shows that adult services, including probation and adult health services, have a vital role to play here in recognising neglectful parenting. But we found that, in many cases, adult services don't consider the whole family or the impact of adults' behaviour on children.
The report calls for:
a 'whole system' approach to identifying and preventing neglect, including from adult services working with parents
better training for professionals in identifying the signs of neglect in older children
a more coordinated, strategic approach across all agencies working with children and parents
the behaviour of older children to be understood and responded to in the context of the trauma they have experienced.
Some older neglected children face a great deal of risk in their lives, both in and outside the home. But ultimately, they are still children and they need our care and affection as much as very young children and babies. And it goes without saying that parents have a crucial role to play in providing clear boundaries and support in their journey to adulthood.
I'm not for a moment suggesting that poor behaviour shouldn't be dealt with. But, as the report sets out, local agencies must consider the role of neglectful parenting on children's behaviour, and take action to address it, as well as supporting children in a way that recognises the impact of their traumatic childhood. If they don't, how can children hope to have a successful future?
We recognise that this is a difficult, complex area, and that many local agencies are working hard to support neglected older children. I really hope that our report helps to galvanise a more joined-up approach to this issue, so that we can improve the response to this extremely vulnerable group of children.