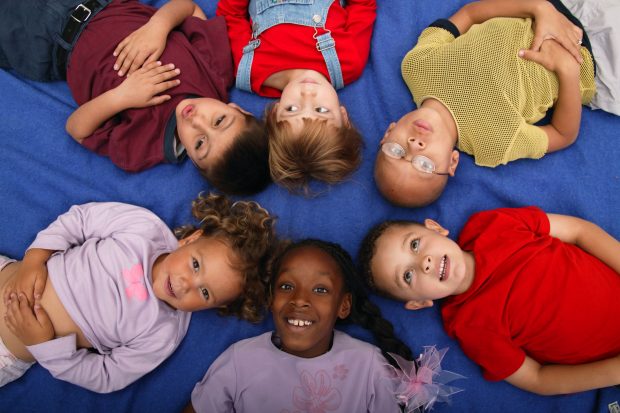 It is hard to believe that Christmas is nearly upon us, and we are almost at the end of another year.
As many of you will be aware, December brings with it Ofsted's Annual Report. This is our most significant publication of the year, a state of the nation look at provision for children and young people across all the areas Ofsted inspects.
I hope that some of you will have had a chance to look at the report, published today, or catch some of the coverage on the news.
In this blog, I wanted to offer my own thoughts on what has been a really significant year for children's social care.
A reassuring picture
Perhaps the most significant headline in today's report is that despite the expectations of our local authority (LA) inspections being as high as ever, the number of inadequate LAs has decreased. Not only that, around 60% of those re-inspected have improved their grading. This is a really encouraging picture, and one the sector should rightly be proud of.
The LAs that have improved have done so by focusing on getting the basics right, including:
having a clear child focused vision across the whole council
having a deep understanding of children's experiences and progress, using their feedback and strong quality-assurance to improve practice
a high challenge, high support culture for staff, with shared ownership and manageable caseloads
very visible leaders - both officers and members
remaining focused on doing the right thing for children.
The regulatory picture, too, is a positive one. Currently, 84% of the almost 3,000 social care providers we inspected last year are judged as good or outstanding.
None of this has happened by accident. Improvements are down to those professionals who work, day in, day out, to deliver for young people.
Capacity to improve
Of course it is easy for me to talk about 'getting the basics right' from my position. But local authorities, or indeed any service working with children, can only focus on the basics if they have the capacity to do so.
We are well aware of the difficult financial context children's social services operate in. LAs have faced some of the most significant budget reductions across the public sector.
As today's report highlights, most areas have managed to make savings without compromising on the social care services they are providing to children. This is good news. But, as the report also sets out, some of the areas where savings have been made, such as in preventative and youth services, risk causing issues further down the line for many children and families.
And workforce stability, both at the front line and throughout the organisation, remains a challenge for many LAs. Earlier this year, the Association of Directors of Children's Services highlighted a 40% turnover rate of directors of children's services in the last year, although there have been some welcome improvements in the average length of tenure. In some LAs, this is also happening alongside high levels of agency staff.
There is work going into improving this situation, such as the government's investment in practice leader and supervisor development programmes, and regional improvement alliances. This is to be welcomed. Over the next year, I very much hope that we will be able to see the positive results of this work.
Moving forward
It is very important that we acknowledge this improvement in LA performance; because, as you will know all too well, public perception of LAs does not always reflect the progress made. This is reinforced through, among other things, the awful events around grooming. While grooming gangs continue to pose a challenge in all LA areas, it is clear that the response from all agencies to this terrible issue has improved markedly over recent years. It is also very clear that no one agency can do it alone.
For our part, we will continue to focus our efforts on where we can have the most impact and help encourage improvement. This includes through our inspections, our joint targeted area inspections and our research programme. Next year will see the start of a major piece of research into the factors that lead to good decisions for children, either in care or where care is a prospect.
It has been 9 months since I took up the role of National Director, and it has been a very rewarding 9 months at that. My hope for the next year is that the sector continues to sustain and build upon these improvements. As today's report highlights, we know it can be done.