Today's report from the Howard League for Penal Reform raises some important issues about the care system and children's homes. One area of concern is provision for children that is not regulated by Ofsted, and the safety of the children who use it.
I'm often asked about unregistered and unregulated provision. Many people are rightly concerned about where these children are living and whether there are enough safeguards in place.
What are unregistered and unregulated provision?
Many people are unsure what we mean by unregulated and unregistered provision, and often confuse the two. They're different things.
Unregulated provision is allowed in law. This is when children (usually over the age of 16) need support to live independently rather than needing full-time care. Ofsted do not regulate this type of provision.
It should be used as a stepping stone to independence, and only ever when it's in a child's best interests. For many children, it's the right choice. Some children do not want to live with foster parents or live in a children's home. For some unaccompanied asylum-seeking children this can be the right option too, but not for all.
Unregistered provision is when a child who's being provided with some form of 'care' is living somewhere that is not registered with Ofsted. This is illegal. Once a provider delivers a care element as well as accommodation, they must register as a children's home. It's an offence not to.
What does 'care' mean? It is not defined in law. It is not just about the age of the child, although that's a factor. It is about a child's vulnerability and the level of help that they need. If a child does need care, then the service they're getting is very likely to need registration as a children's home. Certainly, if children are under constant supervision then this is likely to be 'care'.
It's also not about how long the child lives there. There is an all too common myth that if you only provide care for 28 days you do not need to register – this is not true! It does not matter how long you provide accommodation for. If you're providing care as well as accommodation, then you need to register.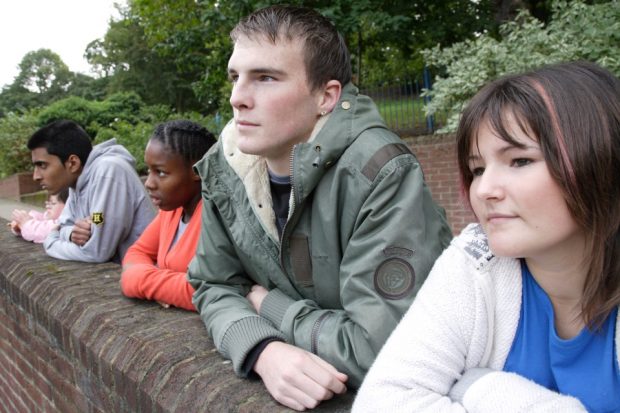 Supported living
The most common type of unregulated provision is supported living. This is accommodation where children are visited and get some support as they move towards independence.
Supported living is not regulated by Ofsted. It's for local authorities, as 'corporate parents', to make sure any placements are safe and suitable for their child to live in. They should make good decisions for children, as would be expected of any parent.
We know there is some high-quality supported living that makes a difference to children's lives. But we are concerned that some of it is poor quality, and is not doing all it needs to do for children.
There are many calls for Ofsted to regulate supported living. At first this might seem an easy solution to address the concerns about the safety of children. We all want more high-quality provision and good decision-making for children.
Regulation could help local authorities with that, but are there other safeguards we should be using too? The first step has got to be that all local authorities take the right steps to make sure that the children they are responsible for are living in safe and suitable places.
Such a change would need very careful thought about its proportionality and impact, including working through any unintended consequences. We want good quality support for children, but we don't want to reduce choice or capacity, or increase cost at a time when budgets are stretched.
We are not arguing against raising standards in this area. Ultimately, it is a matter for government. If after weighing up the choices and consequences the answer from government is 'yes' to regulation, how should this differ from children's homes regulation?
What we all want is for children to have that right 'stepping stone' from care to independence. Something that sets them in the right direction with the right support.
There are good quality supported living providers out there. I do not want anyone to think that all unregulated/supported living provision is poor – that is not the case. Many providers offer excellent support to children – equipping them well for their futures.
Unregistered provision
The staff at an unregistered provider may not realise that they need to register with Ofsted. This can happen when a supported living provider has extended what they do without recognising that they've crossed the line into providing care. It's also common in short-term arrangements or crisis responses when a placement for a child needs to be found quickly.
But this is not true of all the places we see. Some providers are wilfully not registering. We want local authorities to know which providers are not registered, so that they can make the best decisions about where to place children.
It's clearly not right that some of our most vulnerable children with very complex needs are living in places with the least oversight; where we do not know if the people caring for them are suitable or skilled enough to meet their needs.
Some of this is about poor decisions and poor oversight. Not every local authority is taking all the steps that they should to make sure that children are living somewhere that's good quality.
Part of this is to do with capacity. We know there's simply not enough provision in the secure estate and specialist mental health services. This is having a significant impact on options for children and the decisions that are made for them.
In some areas there is not enough good quality provision to go around, and many children are living further away from home than they need to. This is true of supported living accommodation as well.
We also have a changing market with increasingly bigger providers, but our regulatory powers reflect the provider market of previous decades. No organisation has the responsibility to oversee the market for children in the same way that the Care Quality Commission (CQC) does for adults. For example, the CQC have a specific role to look out for worries about the financial viability of the largest providers. We are working with Department for Education colleagues to look at the legislation and our powers to ensure they remain fit for purpose.
Unregistered provision is an issue across England, not just in one area. Though it does seem to be happening more in some places than others, possibly because of the price of property.
Is unregistered provision cheaper? Are local authorities saving money? Not particularly. Cost does not seem to be a factor.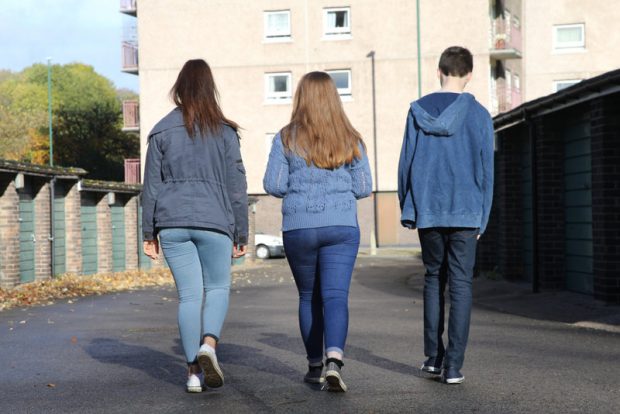 What is Ofsted doing?
In all regions, our regulatory inspectors have been visiting suspected unregistered provision, interviewing providers, and being clear when people need to apply and/or stop operating.
We are also looking at the decisions local authorities make as part of our inspections of local authority children's services departments. We want to know how local authorities are making decisions about where children live and what scrutiny they're giving to those places.
We are also considering how we best use our regulatory powers, including the power to prosecute providers that are persistently avoiding registration.
My question to those people that avoid registration – what is it you are worried about? Why do you not want to register? Surely if you were doing the right thing for children then you would have nothing to fear?
And my question to corporate parents – do you know where all the children you are responsible for are living? And is it good enough? We owe it to each and every child – regardless of age – to make sure that it is.
Yvette Stanley is Ofsted's National Director for Social Care. Follow Yvette on Twitter.

Keep up-to-date with social care news at Ofsted by signing up for email alerts. You can also follow Ofsted on Twitter.