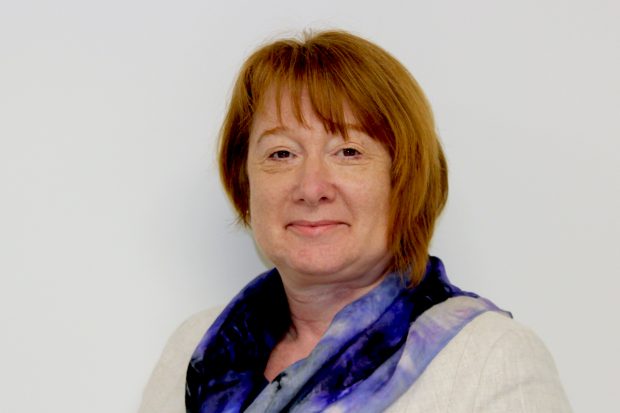 Yvette Stanley, our National Director for Social Care, talks about why effective social work at the 'pre-proceedings' stage (the period before court proceedings begin in applications for care orders) is so important, and what our inspections tell us about it.
Recommending the removal of a child from their family is perhaps the biggest decision that a social worker can make. It's never taken lightly. When it becomes a possibility, the work done before a case comes to court is so important. This is not just the job of solicitors – children's social services have a vital role to play too.
Why is good pre-proceedings work important?
The family justice system has been under phenomenal pressure over the past few years. Since the death of Baby Peter Connelly, we've seen a rise in applications for care orders. At the same time, the time frame that cases should be completed within has been reduced. In short, there's more work in the system, with less time to do it. And, as ever, there is the need to do it carefully and well.
Good pre-proceedings work helps to ease this pressure. It helps some families turn their lives around and keep their child safely at home, diverting cases away from court entirely. Or when court is the only option, it makes sure that cases are well supported and properly evidenced so that they can conclude quickly, with as little disruption for children as possible.
At the heart of all this are better experiences and outcomes for children – whether it's staying with their parents because of strong local authority (LA) help and support, being placed with another family member, or something else.
What does inspection tell us?
The majority of our children's services inspections look at how LAs are working at the pre-proceedings stage. But they show a mixed picture when it comes to how LAs are approaching this work.
 In good or outstanding LAs, we see them using pre-proceedings appropriately and effectively. Some of the common features include:
securing timely legal permanence: achieving permanence is a strategic priority – children are not left in limbo while arrangements are made for them; they remain at the centre of social workers' thinking and action
clear 'letters before proceedings' (LBPs): this is the formal letter to parents that triggers pre-proceedings and it sets out clearly and accessibly what parents need to do to change; it gives achievable timescales and the direct work and support for this to happen
strong interventions: effective help and support for families enables parents to make positive changes; in some places, this has stopped up to half of proceedings as sufficient change has been made
'front-loading' assessments: LAs carry out assessments early in the process, even before they issue the letter of proceedings; this includes carrying out 'viability assessments' on other family members to see if they are able to look after a child in the long term, and it can avoid children waiting in foster care in the interim
effective management oversight: LAs routinely track and review pre-proceedings and care proceedings so that social workers and managers understand what needs to happen and when; the bundles of evidence that are provided have everything that the Children and Family Court Advisory and Support Service (Cafcass) and legal professionals need to take the case forward
recognition: praise from both Cafcass and the judiciary for the LA's social work expertise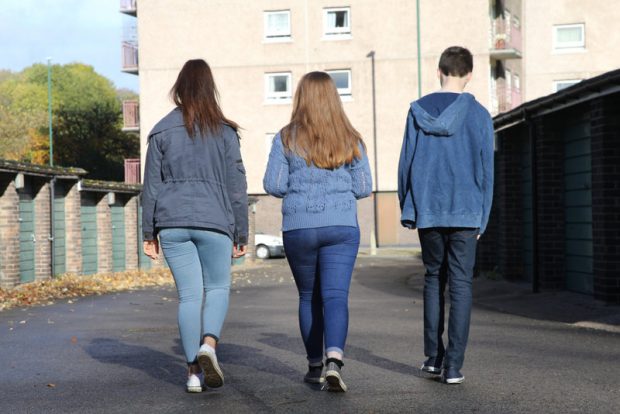 Inevitably, there is always another side to the coin. In LAs where practice is weaker, we've seen:
LAs not initiating pre-proceedings early or proactively enough to manage risk
insufficient and ineffective management oversight of how cases are progressing
LBPs setting out what needs to change, but then failing to explain in parent-friendly language what the impact has been on their children; some are also too lengthy and do not help parents understand what needs to change
failures to fully explore placement options in the wider family, leading to family members 'coming to light' late in the process and meaning further delays for children
LAs not giving all parents the necessary opportunities to improve their behaviour, even when pre-proceedings are effective
In our children's services inspections, we've made a number of 'what needs to improve' statements about pre-proceedings. The most common are:
focus on children's experiences
management oversight and monitoring/tracking
escalation, timeliness and effectiveness
length of time children are subject to pre-proceedings
clarity about the nature of the change needed
What needs to happen next?
Overall, when we've reported positively on the use of pre-proceedings, it's because they have led to better and more timely interventions for children. In many cases, pre-proceedings prove to be a significant lever for change in families.
But even in the strongest performing LAs, we're still seeing delays for some children. Timely permanence has to be a priority here, not least because so many children find the court process incredibly frightening and intimidating. Keeping delays to a minimum is so important. This should be at the forefront of all practitioners' minds.
Consider the strengths of your own systems. What is working well? Which parts could work better?
Despite there being room for improvement, and the many pressures in the system, there is much good work happening out there. Practitioners and managers in LAs, Cafcass, and from the legal profession and the family courts continue to make a huge and positive difference in children's lives.
In response to the rise of both public and private law cases within the family court, the Sir Andrew McFarlane, President of the Family Division, invited Mr Justice Keehan to lead a Public Law Working Group and Mr Justice Cobb to lead a Private Law Working Group to look in detail at what might be done to ease the pressure. We'll be using our inspection findings to respond to the consultations on their interim reports over the summer.
Yvette Stanley is Ofsted's National Director for Social Care. Follow Yvette on Twitter. Keep up-to-date with social care news at Ofsted by signing up for email alerts. You can also follow Ofsted on Twitter.