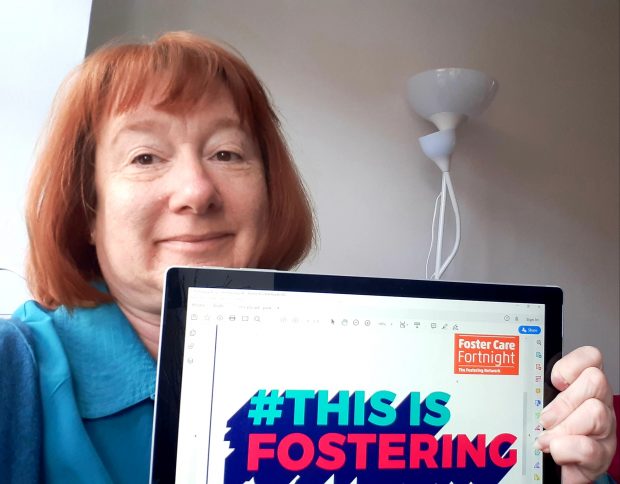 Yvette Stanley, National Director for Regulation and Social Care, on the invaluable work of foster carers.
Times like these can bring out the best in us. Many unsung heroes have come to the fore in recent weeks. As we arrive at Foster Care Fortnight, I want to focus on foster carers. Up and down the country, foster carers are helping to keep the most vulnerable children safe and settled during these truly exceptional times.
If you've ever worked with foster carers, you'll have marvelled at their commitment and adaptability. So, you'll not be surprised at how they've responded to the challenge of the last few weeks.
Although much of day-to-day life is 'paused', foster carers can't just stop. Added to the stresses of home schooling and keeping children occupied during lockdown, foster carers are looking after some of our most vulnerable children, many of whom will have really complex needs. The pain of not being able to see family members face to face will be particularly acute for many children in care. Foster carers provide that love, trust, stability and reassurance that children need at all times, but particularly so now. And let's not forget that foster carers are facing the same threat to their health as we all are.
Like many of us, foster carers are also having to get used to new ways of working – for example, virtual reviews and social worker visits – and we are hearing that, despite the limitations, people are using technology well to keep in touch and support each other. At Ofsted, we've also been working hard to carry out some of our regulatory work over Skype and Facetime where possible.
We know that those of you on the frontline are under even more pressure than usual and that capacity issues will be even more testing. It's great to see how local authorities and fostering agencies are maintaining their focus on strong relationship-based practice, despite all the challenges that COVID-19 has presented. Working collaboratively in the best interests of children has never been more important.
While we've suspended routine inspection, many of our people have been redeployed in local authorities and schools where help is most needed. We also had a fantastic response to our request for volunteers to become temporary foster carers. We were able to pass the names of around 30 of our staff on to local authorities and some of these are looking after children already. Others are able to offer lighter-touch support. Our thanks to them – I can't think of a more valuable way of supporting the sector during these challenging times.
One thing that we can be certain of in these uncertain times is that vulnerable children will continue to need someone to care for and protect them. When we applaud those on the frontline every Thursday evening, we are clapping for our foster carers too, who are putting the children they look after first.