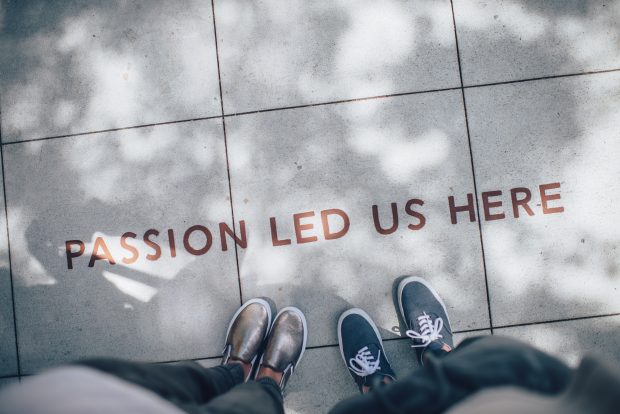 Yvette Stanley, our National Director for Social Care, talks about our impact of leaders judgement and some common themes from inspection.
This post was drafted a little while ago in anticipation of World Social Work Day, when none of us could have predicted events over the last few days.
I thought long and hard about holding back on this blog. On balance, I thought it remains very important to mark the day and to acknowledge that great leadership in children's social care goes hand in hand with great social work. It's a golden thread from the very top of a department through to managers, the social work frontline, wider children's services and of course, children and families.
So, I wanted to say something about leadership on World Social Work Day, even though I'm sure our thoughts are focused elsewhere. I don't expect you to read this now, when you are juggling so much. But you might like to read it as and when you have a quiet moment to reflect!
In these challenging times, great leadership across our public services has never been more important. Social workers and other children's services staff in all areas will be looking to leaders for support, guidance and direction.
I know that all local authority leaders, Directors of Children's Services (DCS), and senior managers will be facing tough choices. On one hand, wanting to do their best for staff – who have their own worries, concerns and personal issues. On the other, doing everything they can to keep children safe, and maintain the best possible support for our most vulnerable children.
So perhaps because of, as much as in spite of, these challenges on World Social Work Day, I want to reflect more broadly on what great leaders, and their equally exceptional frontline staff, are doing to help, protect and care for children.
Allowing good social work to flourish
One of the major changes we made when moving from the single inspection framework (SIF) to our inspection of local authority children's services (ILACS) framework was to update our judgement about leadership.
Rather than an evaluation of 'leadership, management and governance', we shifted our focus to making a judgement about what practice with children and families tells us about leadership. This looks less at strategic intent, and more at the quality and impact of leadership on the ground.
We've looked at a range of local authority (LA) inspection reports, from those requiring improvement to be good to those already good or outstanding.
We found some common themes in the highest-performing LAs. They really have created the right environment for good social work to flourish.
To create this environment, they have:
successfully implemented a theoretical model of social work practice, with a particular focus on relationship-based approaches
a stable workforce, with very low turnover rates
good professional development opportunities for social workers and other staff working with children, which vary from area to area – some places favour regular practice weeks, while others provide specific workshops or a 'learning space'
some form of social work (or social care) academy that provides the best of support and challenge not only to their newly qualified staff, but to all
high staff morale, with practitioners telling inspectors the pride and satisfaction they get from working 'here'
manageable caseloads that allow for meaningful engagement with children, which are an important part of creating a positive environment.
Strong leadership at every level
 Strong corporate parenting and meaningful engagement are plain to see in the highest-performing LAs. These come from the lead council member, chief executive and leader of the council or mayor.
Strong leadership usually goes alongside highly effective approaches to performance management and quality assurance. Although we often report on these separately, I do not want to give the impression that we think these are isolated pursuits. Their interrelationship is so important for the kind of continual improvement we see in the top children's services.
For many high-performing LAs, innovation and creative approaches to practice and service delivery are strong features. However, innovation is not in itself an intrinsically good thing, of course. Any new approach has to be very carefully thought through, both in its design and how it's embedded in practice. Testing its effectiveness through thorough evaluation is so important.
Another marker of strong leadership is the quality of local partnerships. In the best places, we often report on how well established partnership working is. In almost all of our reports on good and outstanding authorities, we describe praise and appreciation from Cafcass and the local judiciary.
That said, only a minority of reports explicitly commend the LA's relationship with the clinical commissioning group. I'll be looking further into this to see if this is about how we inspect and the way we report, or about practice on the ground. I'd be very interested in your views on this aspect of local partnership working.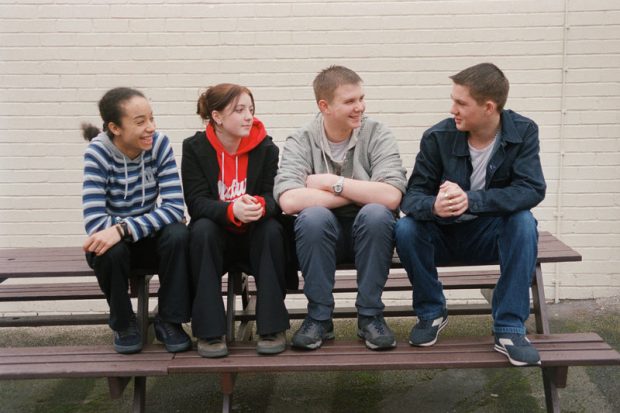 Requires improvement to be good
I want to be clear that, from our perspective, the judgement of 'requires improvement be good' is not a 'below the line' judgement. It describes LAs that – to use a rather hackneyed term – are 'on a journey'.
It's really important to reflect that in many LAs graded as requires improvement, we see good staff morale and many practitioners being very clear that 'this is a good place to work'.
Many of the qualities found in good or outstanding LAs are also clearly evident in those that require further improvement. In our reports, we talk about 'developing' or 'underdeveloped' practice, or social work that is 'strengthening' its impact or approach. This is often the case when we describe performance management and quality assurance arrangements.
 What needs to improve?
The biggest and most consistent challenge we report on in the LAs doing less well is capacity. Staffing capacity, resource capacity, management capacity and the challenges associated with carrying vacancies and having to resort to agency staff. But please do not misinterpret my last point to mean that agency equals poor quality. We see many highly skilled agency social workers, but dependence on agency staff is seldom sustainable in the long term.
Many have asked if there are enough high-quality senior leaders in the system 'to go around'. There are a great number of able leaders out there. But it's also true that in many authorities that are not yet good, there are more new directors of children's services and a worryingly high turnover of senior leaders.
Under the ILACS framework, LAs now submit a self-evaluation to us. This has been really helpful, particularly when they accurately identify strengths and weaknesses. Although the most successful LAs very accurately self-assess, in LAs that require improvement inspectors are much more likely to flag issues during inspection that were not picked up in the self-evaluation.
It's also reassuring that many LAs graded as requires improvement are across the significant issues, particularly with practice to support and protect those at risk of exploitation. But they still have some way to go.
Higher caseloads are a common challenge, but many LAs are making significant efforts to decrease them.
We continue to see examples of a focus on improving one part of the service leading to the 'eye taken off the ball' elsewhere. But in many of these places, corporate ownership and responsibility are improving, particularly in those coming out of a judgement of inadequate.
To finish on a positive note, many of those we judge to require improvement are on a clear journey to be good and their most recent reports reflect the distance travelled as well as work in progress!
For great social work practice to happen with and for children and families, we also need great leaders. Leaders who create the environment where great practice can thrive.
So, I wish you all the very best for the days and weeks ahead. None of us know quite what they hold. Our role at Ofsted will certainly be restricted, but we will do all we can as a responsible, intelligent and focussed regulator and inspector to be part of a system working hard for children's best interests in extremely challenging times