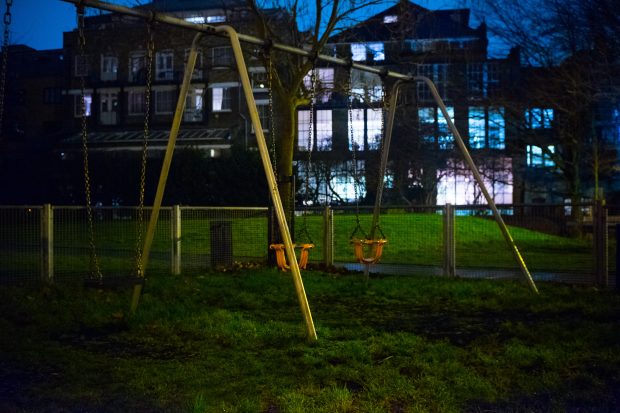 Yvette Stanley, our National Director for Social Care, discusses how Ofsted looks at the response to children who are at risk outside the family home and gives some insight into current developments in practice.  
How do local authorities and their partners keep children safe outside the family home?
There is a whole range of risks that children can face outside of the family environment. Many of these are high profile issues that regularly make the newspaper headlines – criminal and sexual exploitation, gangs, serious youth violence, and harmful sexual behaviour to name just a few.
For some children, a safe, loving and protective family is not enough to protect them from these risks. For others, problems at home, like abuse and neglect, mean that they may be even more vulnerable to abuse in the world outside. It's a vicious circle. Our joint report with other inspectorates, 'Growing up neglected' found that – unsurprisingly – older children often want to spend more time away from a neglectful home. Yet spending so much time away from home in turn leaves children at risk of exploitation and other forms of abuse.
In this blog, I want to discuss how we look at the response to children who are at risk outside the family home and give some insight into current developments in practice.
Context is important
First, context is all-important. Managing risk outside the home is a developing area of practice and local authorities are managing it in different ways. Many are using the contextual safeguarding approach.
The term 'contextual safeguarding' describes a specific approach developed by the University of Bedfordshire. This approach supports local partner agencies to work together to intervene to make public spaces safer for children. It involves working with, for example, wardens in local parks or with schools, colleges and other neighbourhoods to prevent exploitation.
The term 'contextual safeguarding' is also included in the Department for Education's 'Working together to safeguard children' ('Working together') to recognise safeguarding approaches to extra-familial threats to children.
As ever with language, we should be clear about our terminology. We only use the term 'contextual' when referring to the University of Bedfordshire's approach, otherwise we use the terms 'risk to children outside the home' or 'extra-familial risk'.
Contextual safeguarding is just one of a number of new approaches to understanding and responding to young people's experiences of risk and harm outside the family home. Ofsted does not have a preferred approach. On inspection, we look at how local areas are adapting and responding to risks to children outside the home, and the impact this is having. Ultimately, we want children to be safe.
'Working together'
At the moment, there is very little in the way of statutory guidance on dealing with abuse outside the family. 'Working together' was originally written with a focus on keeping children safe within families. It was updated in 2018 to include risks to children outside the family home.
At the moment, some local areas are developing their own approaches to managing risks outside the family. We are watching with interest, although it is too soon to evaluate the impact of this work. However, local partners do need more clarity about what is expected of them.
We're pleased that the government is currently examining whether any changes are needed to the statutory framework to ensure that children abused outside the home are recognised and appropriately assessed for local authority support. We will be using our insight from inspection to support it with this.
One of the conclusions from our joint report on criminal exploitation was that family-focused services are not always able to deal with children who are exploited outside of the family setting. Agencies need to be flexible and respond quickly to changing risks, so there needs to be careful thought about how to take account of the principles in 'Working together' when the risk is outside of the family environment.
The Children's Act 1989 requires local authorities to make enquiries if they believe a child has suffered, or is likely to suffer, significant harm. This applies equally to risks outside the family.
'Working together' is clear that a strategy discussion should be held when a child is suspected of suffering, or is likely to suffer, significant harm. This is so that partners can determine the child's welfare and plan rapid action.
Our inspection evidence shows that when children are at risk of significant harm outside their families, the same principles apply. What matters is that there is a prompt multi-agency planning discussion between the relevant agencies so that:
information is effectively shared, and so that each agency can respond appropriately and no opportunities to take action are missed – for example, the police need to determine if they want to investigate a potential offence
thresholds are effectively applied
there is a clear, recorded rationale for next steps
multi-agency actions are identified and agreed in order to intervene promptly to reduce risk
the basis for sharing information is clearly recorded
risks to all children are considered

What we look at in our inspections
In our inspections of local authority children's services (ILACS) and joint targeted area inspections (JTAIs), we look at the impact of practice on children and families. This includes groups of children for whom there is evidence of exploitation. We will consider why an action has been taken and the rationale for any decisions. We will also consider any action taken to address risk in a place such as a school or a neighbourhood.
We want to know about individual experiences, as well as impact on groups of children in the context of exploitation. We'll ask why a plan is in a child's best interests. We'll want to know if all agencies have responded in the most effective way to reduce risk to that child, if they've identified risks to all other children, and if the actions taken are timely and appropriate.
We also look at how well assessments identify and analyse all risks to children. For example, some children may be experiencing or witnessing domestic abuse, causing them to go missing or spend long periods away from home. As I mentioned earlier, this can increase the risk of exploitation. We expect local authorities and their partners to make sure that all information about the child is being shared and that they are addressing each and every risk – inside and outside the home.
We will be looking to see all the usual elements of assessment and intervention: engagement of children and parents, timeliness, and alternative courses of action when things do not work or when risk escalates, including legal action.
Should every child at risk outside the home be subject to a child protection plan?
All the children that we're discussing here would be classed as 'children in need' under section 17 of the Children Act 1989, regardless of whether they have a child protection plan or not.
There may be situations when risks outside the home are recognised by parents or carers who are responding appropriately and working with agencies to reduce the risk. In these circumstances, depending on the outcome of strategy discussions and any assessments, it may not be appropriate or necessary for a child to be made subject to a child protection plan. But the child and their family may still need multi-agency intervention and support that is well coordinated, regularly reviewed and monitored to make sure it is the right response. It is vitally important that parents and carers get the appropriate help and support they need in these circumstances.
If parents or carers are not supporting their child, fail to acknowledge the risks, and/or are not protecting them, then depending on the outcome of the strategy discussion and assessment, a child protection plan may be appropriate.
More work with parents or carers is essential if they do not recognise the risks or are struggling to support their child. If they are helped to understand and address the risks, and family relationships improve, this may help to prevent children from going missing or being exploited.
There are some circumstances when it would not be safe for a child to remain at home with their parents or carers. In these situations, taking a child into care for their own safety may be necessary.
What next?
We all want the same outcome: for all children to receive the best possible support and to be protected as they move into adulthood.
I look forward to continuing the conversation with you as we learn more about what works and as we detect, deter and disrupt adults seeking to harm children in the community.