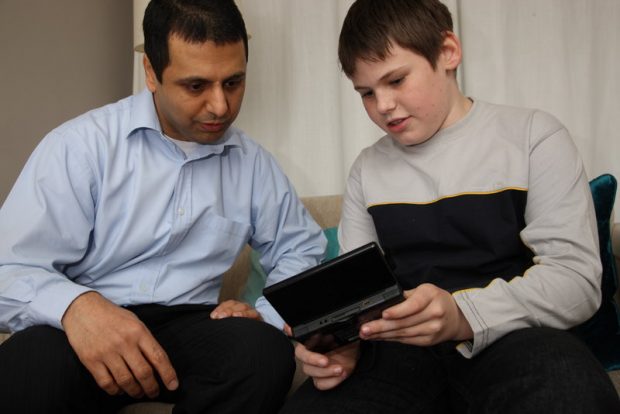 Policy and practice have to make sure that all children receive the right support at the right time, says Yvette Stanley, our National Director for Social Care.
Michelle Donelan, the Children and Families' Minister, recently wrote to all directors of children's services reminding them to prioritise adoption. Local authorities, she said, should not 'shy away' from putting children forward for adoption. The letter follows a fall in assessments recommending adoption as the best option for children. It also follows a continued fall in the number of adoptions.
I understand her concerns. The mismatch between the number of suitable adopters and children on placement orders means that many children are waiting far too long to find a permanent, stable home. It's right that we shout loudly about what adoption can offer to children, and challenge the myths that discourage potential adopters.
The minister's letter acknowledges that there are other options that can offer children permanence and stability. However, the renewed emphasis on 'prioritising' adoption carries risks. We must not – however unintentionally – promote an over-simplistic message that adoption is the gold standard.
The care system is complex and dynamic. Adoption is, of course, an important component. But we shouldn't think that all children in foster care, or children's homes, are being denied stable families.
Imagine the 8- and 12-year-old brother and sister who have found their place in a loving long-term foster family. Or the 16-year-old thriving in a children's home. Many children find a permanent, loving home with their extended family through kinship care, or special guardianship. While for others in residential care, keeping close contact with their birth family is really important.
Adoption effectively wipes the slate clean. Severing legal ties with their family would not just be disruptive for some children, it would be damaging. The reality is that adoption is not what every child wants or needs.
At Ofsted, we think adoption is just one of several, equally important, routes to a stable home. Our focus should be on what's right for individual children.
Neither do we see significant evidence that local authorities aren't prioritising adoption. Quite the opposite. We're consistently impressed by the adoption work we see. Plans for adoption are generally in place promptly and pursued with commendable persistence. That includes work with children who are traditionally less likely to be adopted, like older or disabled children and large sibling groups. Overall, the timeliness of adoption is improving across the country.
Local authorities face many challenges in trying to improve the lives of children. Finding the right families for children who should be adopted is one of them. Enabling children to remain living with extended family or friends wherever possible, or with carers that they already know, is another.
There are not nearly enough foster carers to look after the growing number of children in care. Children's homes are scattered unevenly across the country, often resulting in children living far from home and the people who are important to them. The scarcity of secure accommodation leads to similar isolation for children. Local authorities face serious challenges in meeting the support needs of the many thousands of children in kinship care.
Policy and practice have to make sure that all children receive the right support at the right time – wherever they live, and regardless of which path to stability and happiness they're on.