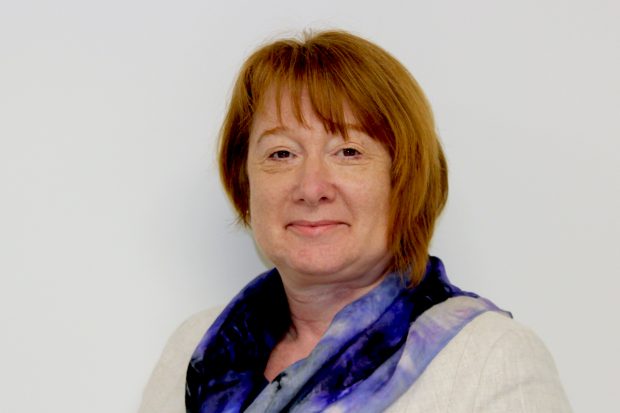 Yvette Stanley, Ofsted's National Director for Social Care, discusses our latest Annual Report
It's really pleasing to mark another Annual Report – my second since joining Ofsted – with some positive news.
Our latest annual overview reports an increasingly effective response to the most vulnerable children. Almost half of local authorities inspected last year are now either good or better. All the local authorities that we re-inspected this year improved too. Put another way, that's some 860 thousand more children living within good and outstanding authorities, and around 1.3 million fewer children living in areas of inadequacy.
This really is a testament to the hard work and dedication of Directors of Children's Services, social workers and other staff up and down the country.
A challenging financial context
That's not to say that the sector isn't facing significant challenges. In our last Annual Report, we spoke about the challenging financial context for social care. This shows no sign of abating.
The pressure to meet the needs of the care population, along with reductions in local government funding, mean that local authorities are spending an increasing proportion of their budgets on children in need of help, protection and care. There is little left for early help and prevention and, as I've said before, this can only be storing up trouble for the future.
That we've seen these improvements amid a difficult financial climate makes the achievements all the more impressive. But it also raises difficult questions about how far an already stretched sector can bend before it breaks.
Children's homes
Over three quarters of the children's social care services that we inspect and regulate were judged good or better last year, which is great news.
That said, our report highlights our concerns about the quality of some children's homes. The two biggest challenges facing the sector are sufficiency and capability. It will be no surprise to you that there are simply not enough children's homes providing the right services in the right places. And we do not know enough about children's needs at a national level to meet demand.
When we find a children's home inadequate, it's usually because of workforce issues, a lack of capacity and staff who aren't meeting children's needs. We know that the residential workforce tends to be low paid, undervalued and, in some cases, unqualified. Our report calls for more national oversight and strategic leadership to solve the problem. This is not something that any one local authority can fix alone.
We want to see more investment in the sector so that there are enough homes in the right areas. We also want a review of the type of qualifications that will make sure the workforce can meet children's needs. Care workers do an incredibly important job. I think we could do a lot more, collectively, to improve the status of the profession and attract more people to it.

Blind spots: unregistered provision
The report also repeats our concerns about the rise of illegal, unregistered children's homes. If a place isn't registered with us, we cannot assure that it's safe.
As I've said before, this is not a question of saving money. Many local authorities are spending vast amounts on individual children and unregistered homes only tend to be used following an extensive search for a placement. But sometimes, this is about poor decisions and poor oversight. Not every local authority is taking all the steps that it should to make sure that children are living somewhere decent. We fully understand the challenging context. But that's no excuse to use placements that are clearly  unsafe. We always expect you to make good decisions for children, regardless of how difficult the circumstances are.
For our part, Ofsted is sharing more information with you, to help with your commissioning, so that you're aware of unregistered homes. Now when we issue a cease and apply letter, we inform all councils in England and Wales, so that you know not to use these places. We'll continue this focus over the next year.
Moving forward
 There's much for the sector to be proud of in this Annual Report. And there's also food for thought, particularly in the regulatory space. I hope when we look back on the next year, we'll see even more improvement for our most vulnerable children.