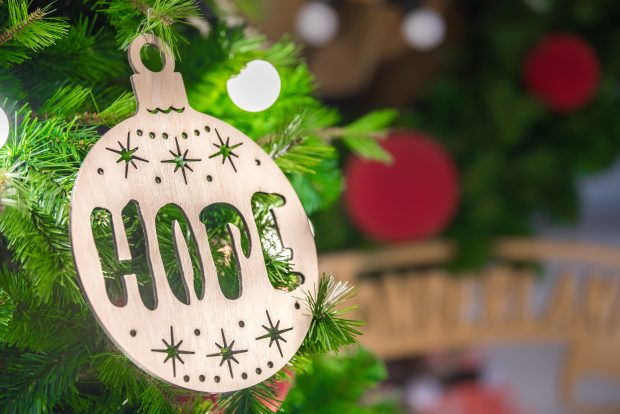 Our National Director for Regulation and Social Care, Yvette Stanley, on Christmas in care and a challenging year.
It's perhaps an understatement to say that Christmas will be a bit different for everyone this year. And for children in care, and care leavers, there's no exception.
Even under ordinary circumstances, this time of the year can be bittersweet for many children in care and care leavers. For some, it brings up bad memories of an unhappy home. I remember once asking an 8-year-old, who was spending his first Christmas in care, what he was looking forward to the most. Heartbreakingly, he said 'not being beaten'. And for others, it reinforces the fact that they cannot be with their own family.
Every year, staff working with children in care do everything they can to make Christmas special. It's good to hear that many of these events are still happening this year, albeit, like everything else, online. Although virtual Christmas dinners are not a substitute for celebrating face to face, I know that social workers, children's home staff, foster carers and kinship carers will be doing all they can to bring a bit of festive cheer during this decidedly strange time.
This Christmas will also be difficult for many care leavers. Leaving the care system is hard at the best of times – many care leavers will not have lived on their own before, or have a support network around them. Particularly at Christmas, when we'd ordinarily be socialising and meeting up with loved ones, this feeling of isolation will no doubt be amplified for some.
This year of all years, the role of foster carers, kinship carers and residential care workers – along with all the organisations supporting vulnerable children, families and care leavers – has never been more important. Since September, our assurance visits have shown that staff are working hard to keep children safe during the pandemic, while helping them to live as normally as possible. We've seen some impressive and creative work to keep children in contact with loved ones, as well as making time for fun and enjoyment.
Our thanks to all carers working with vulnerable children for making 2020 the best it could be in the most challenging of circumstances. I wish you all a safe and restful holiday season, and extend my best wishes for a better New Year 2021.