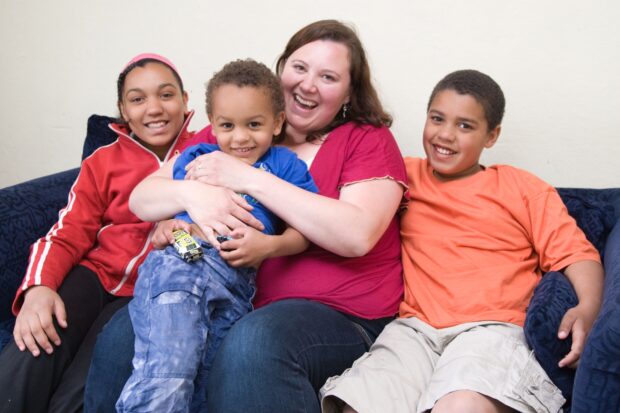 Yvette Stanley, our National Director for Regulation and Social Care, sets out some of the early findings from our annual children's social care survey.
The personal cost of the pandemic has been high for everyone. Staying at home, cut off from family and friends, not being able to do the normal things we enjoy, has been incredibly tough. The same is true for children in care. And in many cases, the pandemic will have only amplified the difficulties and loneliness that some children in care and some care leavers already feel.
Every year, we run a survey to get the views of children, their parents and staff in the range of social care providers we inspect. This year's survey coincided with the third national lockdown.
As routine inspection was paused for most of last year, we weren't able to speak to and listen to children in the way we normally would. So, this year, we added a question to our survey specifically about children's experiences of the pandemic. We wanted to understand how it had affected them, and how they felt about the care they were given. We also asked parents whether the restrictions had affected the contact they'd had with their children.
This year's survey had over 49,000 responses, over 7,000 of which are from children. This is the largest number we've ever had.
Living as normally as possible in unusual circumstances
Children's feedback about the people looking after them was overwhelmingly positive, which was good to hear. We know from our visits to children's homes and other providers last autumn that there has been some brilliant work to support children through a really difficult time. But there's no getting away from the fact that some children have found it very hard, despite the best efforts of staff.
In the main, children told us that staff had done a good job of keeping them safe. They helped them stick to COVID safety guidelines, including regular hand washing, social distancing and wearing face coverings where appropriate. Responses suggested that children understood the potential dangers from COVID-19 and were grateful for what staff had done to keep them safe.
Our visits to providers last autumn showed that staff were helping children to live as normally as possible, despite the unusual circumstances – something echoed in the responses to our survey.
Children said that carers had tried to make sure they had fun during lockdown periods. They talked positively about a wide range of indoor and outdoor activities. A lot of children said that their carers made sure they had regular exercise, for example being taken out on walks locally. Others had been given new toys and equipment like bikes, basketball nets and trampolines to give them more opportunities to be active at home. Children with birthdays during lockdown said that carers had gone to a great deal of effort to make their day special.
Indeed, from the responses we received, it's clear that many children really appreciated what carers have been doing for them. One said that staff had made 'the home a fun place… making sure the house is always happy for us and homely.' Another commented that 'whenever I feel sad or miss my family and friends, [my carers] always get me through it. I'm so thankful for the staff…'.
Some children said that if they felt scared or worried about the pandemic that they could go to staff to talk about how they were feeling. They were positive about how carers had helped them to manage their emotional health. One child said that staff had 'made some social stories to help with my anxiety, [they] talk to me to make sure I am ok every day. I have a feelings drawing book and I do this every day, and then we talk about any bad feelings I have.' Others said that carers would think of things to distract them, like games, movie nights and having a longer time on computers and other digital devices.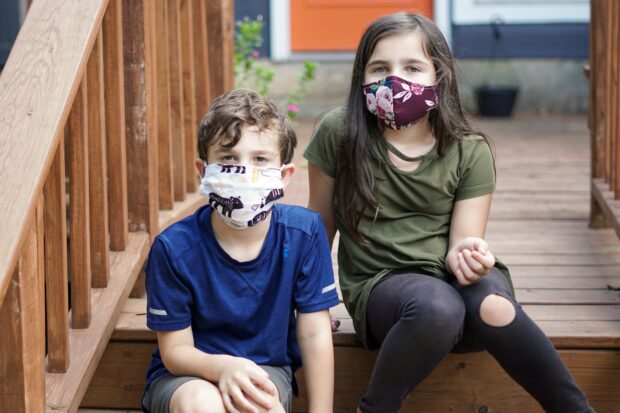 Keeping in contact
Contact with family and loved ones has been logistically difficult throughout the last year, although we know from our visits that some children actually found a move to online communication more manageable than face-to-face contact. That said, many children and parents have found the lack of in-person contact a real struggle.
While some children said that they were unhappy about not being able to see their families, many said that their carers had helped encourage them to keep in contact, whether in person or over phone or video calls. Some had been given a mobile phone, or given more use of a mobile phone than usual, to make keeping in touch a bit easier.
Almost all the parents who answered our survey said that the pandemic had affected contact with their child in some way. Some had clearly had positive experiences and were happy with the efforts providers had made to help their children keep in touch.
Sadly, other parents told us that they'd had no, or very little, face-to-face contact with their child. The reasons they gave varied from the distance of the home from where the parents lived, restrictions on travel, and providers having restrictions on visitors. A small number said that it had been between 2 months up to a year since they'd seen their child.
One parent of a child in foster care described the lack of contact as 'heart-breaking', while another said that they only saw her son for 'four hours' last year as he lived in a children's home some distance away, although they spoke on the phone most nights.
Another parent said that they had only been able to see their child for just for one and half hours during the first lockdown. While this was 'really upsetting', they understood it was 'because of COVID'.
A return to normality
Overall, the responses we received indicate that children had accepted the situation they were in, however difficult. Most were positive about how they've been cared for. And with the help of the people who look after them, many have adjusted well to the restrictions. This is absolutely a testament to the hard work and dedication of staff and carers.
However, we know that this is only a partial picture. Not every child will have had a good experience, and many will not have been able to give us their views. That's why it was important for us to get back to our normal way of working. We restarted our routine inspections of children's social care providers in April, prioritising the places where we have concerns or where we haven't visited in some time. As ever, we will be focusing on children's safety, and their lived experience of care.
The full findings of our children's social care surveys will be published soon.