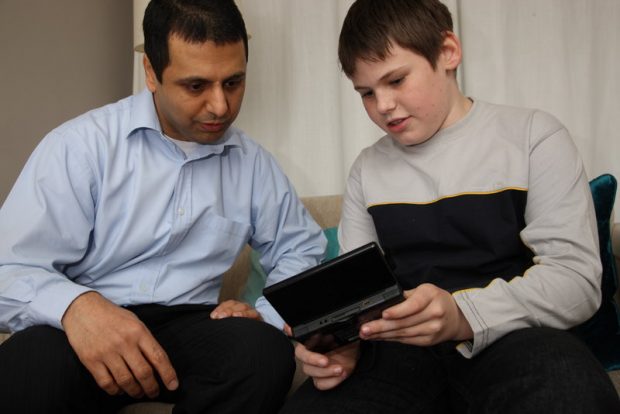 Yvette Stanley, our National Director for Regulation and Social Care, on the invaluable work of foster carers.
This time last year, during 2020's Foster Care Fortnight, I reflected on the vital role that foster carers were playing to look after and protect children during the pandemic. These were the early weeks of the first national lockdown and foster carers had risen wonderfully to the unforeseen challenges of the time.
Last May, of course, we didn't know that COVID-19 (coronavirus) would affect all our lives so radically, and for so long. Tougher times were ahead for many. Twelve months later, we are only just beginning to emerge from strict restrictions, with our fingers crossed that life will soon take on a more familiar shape.
Sensitive, committed care
We paused routine inspections in March 2020 when the first national lockdown was announced. It was only in September that we began to visit independent fostering agencies and local authorities again. We soon saw rich evidence of sensitive, committed care to fostered children.
Step forward, all those carers who have gone the extra mile to ensure that children could keep in touch with their families and friends (virtually or otherwise). Bravo to all who have worked tirelessly and creatively to keep children entertained during the long hours of lockdown. Thank you to the many who have turned their talents to home education, working closely with social workers and headteachers of virtual schools to make sure that children did not miss too much of their learning. Kudos to those carers who, in pre-pandemic times, may have described themselves as 'digitally challenged' but have since embraced technology to empower and support children.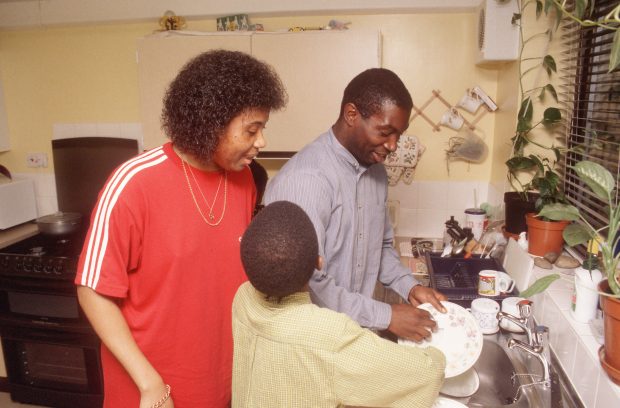 Serious challenges remain
Like many colleagues across the sector, we have seen that the restrictions have given foster carers the time and space to develop stronger relationships with children they are looking after. This has been, in some ways, a more settled time for a number of foster families. Some have been able to hunker down, get to know each other better and build bonds with fewer distractions. For many children, though, it's clear that life has been very difficult. We have seen that carers, local authorities and agencies have typically managed to do the best they possibly can. However, I do not underestimate how hard it has been to meet the needs of children.
Meanwhile, there are long-standing challenges to address. The continuing shortage of foster carers across the country seriously restricts options for children. As we reported last November in our research report 'Matching in foster care', this shortfall remains one of the most significant challenges in identifying foster carers who can provide stable, long-lasting, loving care for children.
We know that, if matching decisions do not work, children are further distressed and disadvantaged. Foster carers are more likely to take a break from fostering or leave fostering altogether. This exacerbates the problems that local authorities already experience in finding suitable foster carers.
The research rightly highlighted the overarching sufficiency crisis as a key barrier to good matching. But it also found that not all areas for improvement were reliant on recruiting more foster carers. There were many examples of excellent work that had contributed to good, happy outcomes for children, and these had been achieved despite of the wider challenges. However, some standard good practice wasn't consistently evident. For example, not all children were prepared as well as possible for a move and were not always provided with clear, accessible information about the people they were going to live with. We must aspire to provide consistently good support for all children at such a hugely significant time in their lives.
Over the coming months, we expect to return to more regular and routine inspections of local authority children's services. We've already returned to full inspections of independent fostering agencies. The quality of decision-making for children who need foster care will be an important component of our inspections. We hope that the matching research will be useful to local authorities and agencies as they seek to make the most of their available resources. Foster carers, of course, are among their most valuable assets.
The views of foster carers matter
I'm sure we'll continue to report on many examples of good fostering practice in forthcoming inspections. When we visit, we'll try to speak to as many foster carers as possible. Aside from young people themselves, few are better placed than foster carers to provide an accurate perspective of what makes life good for children. We'll always make sure that foster carers know the inspection is taking place and how they can participate.
This brings me, not too neatly, to a reminder that the Fostering Network launched its latest 'State of the nation's foster care survey' across the UK on 5 May 2021. It's open until 11 July. If you are reading this and you're a foster carer, please make your views heard. If you're not a foster carer, please do all you can to encourage carers you know to complete the survey. The findings help all of us involved in policy and practice to take proper account of what matters most for children and their foster carers.
The pandemic has tested the skills of carers like never before. Yet, this period has only increased my admiration for foster carers. I continue to be grateful for their unstinting commitment to children – they are among the unsung heroes of this period. Foster Care Fortnight 2021 is a timely opportunity to try and redress that, and once again celebrate loudly the difference that foster care can make to children's lives.