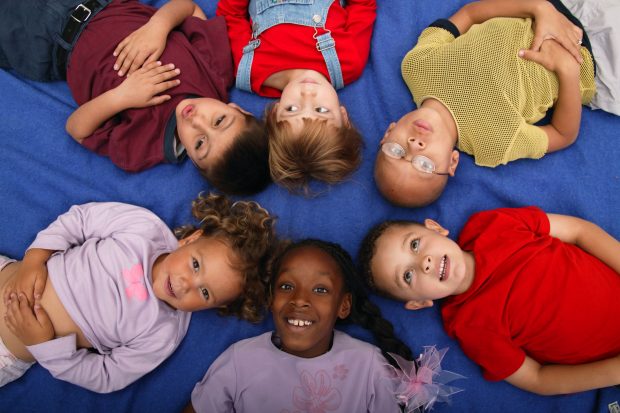 Our National Director for Regulation and Social Care, Yvette Stanley, discusses the Independent Care Review and considers the burning issues faced by Josh MacAlister and his team.
The announcement of the Independent Care Review has given rise to strong feelings across the children's social care sector and beyond. The strength of the response reflects the huge significance of this review, and the opportunities it provides for improving the lives of thousands of children and families long into the future.
As you would expect, Ofsted will do all it can to assist the review. We are in a privileged position with our national overview to see what is happening for children and families.
I was pleased to meet with the review chair, Josh MacAlister, shortly after the review was launched and I've responded on behalf of Ofsted to his call for advice. Like the other respondents (several hundred so far, and counting), we set out what we consider to be some of the burning issues for children and families.
Stable, safe and loving care
Above all, our hopes are that:
more children can stay safely and happily with their families, wherever possible
if children do need to be looked after by the state, they are provided with loving, stable care and support with ambitious outcomes, which continues into adulthood for as long as they need it, just like other young adults
Early plans suggest that these aspirations will be an objective for the review, which is good news. I'm sure this will resonate strongly with many who have responded already.
These aspirations are desirable for children and desirable for a system buckling under pressure. It makes absolute sense to reduce that strain through early support and intervention and providing cost-effective routes to positive, sustainable outcomes for children and families.
A whole-system approach
The early vision for the review is rightly ambitious. Its broad scope will undoubtedly be testing, but we agree that it's critically important to be brave and wide-reaching.
A whole-system approach is the right way forward. Getting care right is not only a matter for social care. This is a multi-agency, cross-government issue. It demands joined-up solutions.
For example, the Department for Education may lead for children, but policy decisions that affect children and families are made across government. The review marks an opportunity to connect policy thinking and for all government departments to work together on behalf of children.
The right help, at the right time, in the right place  
There is currently a chronic national shortage of foster carers, while kinship carers are often undervalued and under-resourced, despite providing a successful route to a permanent home for many children. Residential care provision is unevenly spread across the country and, overall, not well matched to children's needs.
Unless these gaps, overlaps and mismatches in provision are addressed, plans for children will be undermined continually, regardless of the best efforts of those working on their behalf.
We urgently need a better national understanding of children's needs, matched by a coherent strategy to secure the right help, at the right time, in the right place. There is also considerable scope to improve planning beyond the local authority level, especially for high-cost, specialist provision.
In particular, we must not forget about children with complex and high needs who are not necessarily known to local authority children's social care (for example, children who are in secure mental-health settings or youth justice provision). There needs to be national oversight and joined-up planning that takes proper responsibility for these relatively few, but highly vulnerable, children who aren't always getting the support they need.
There are wider commissioning and sufficiency questions to address, too:
does resource allocation match the level of need?
how does the current 'market' influence practice and outcomes for children?
are the right incentives in place for determining what is spent (or not spent) on children?
are finite resources being used to their maximum for children's benefit?
These are tough questions that will likely lead to some difficult conversations. But, as Josh MacAlister has said, it's time to be bold and ambitious.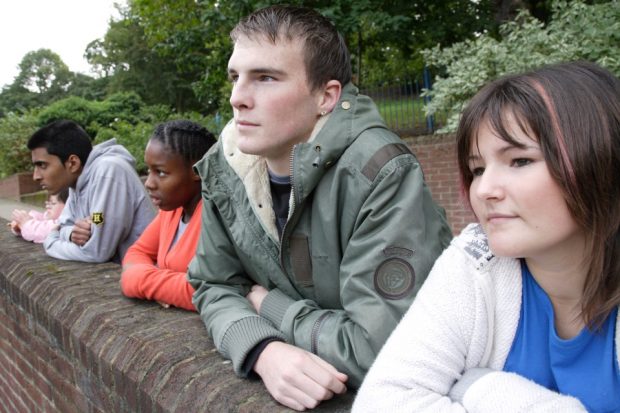 Support for care leavers
I'm sure that the call for advice has led to a dizzying list of pressing issues. The review has already pinpointed some important priorities, including provision for children with special educational needs and disabilities or children that have contact with the criminal justice system.
I'm glad to see that the review will be considering how we best support older children as they become young adults. We urgently need a more ambitious and consistent offer for care leavers, which supports them more effectively into adulthood and makes sure that their housing and support needs are properly met.
We'd also like to see the review prioritise changes that address the relatively low status of the wider children's social care workforce and better recognise the importance of their role.
Involving those with experience of care
The review team has made a commitment to engaging with a wide range of stakeholders, with a special emphasis on people who have experience of being in care. This is crucial. Although it won't be easy to reach everyone, it's important that the review captures the full breadth of people's experiences.
Similarly, it's critical to consult with people whose contact with children's social care may be more historic, so it's good to see that Josh and his team have signalled their intention to do exactly that. We need to understand the longer-term impact of practice and make the most of insight that is gained through reflection and life experiences.
There is, of course, already a wealth of evidence that tells us what is important to children and families. This information must also inform the review, not least because it demonstrates that professionals have listened to children and families – rather than asking the same questions over again.
Regulations that are fit for purpose
Ofsted also needs to play its part. We want to encourage creativity and flexibility, but too often we are hampered by the restrictions of current legislation.
We have asked the review to take a fresh look at the regulatory framework we work under. The Care Standards Act, for example, and several key aspects of regulation need some urgent modernisation. Legislation needs to remain ambitious and keep children safe, but needs developing to reflect new and emerging models of service delivery, provide greater clarity for the sector, and set equally aspirational standards across all types of care.
The detailed plans of how any major review is carried out are never likely to receive universal approval, especially one that is so long awaited and that has such high expectations. Fierce debate over complex issues is inevitable, especially when things need to change, and we shouldn't shy from that. The review shouldn't be a comfortable process for many of us working within a system that hasn't worked well enough for too many, for too long.
In time, the success of this review will be measured by the positive changes it makes for children and families. Let's focus on what we can all agree on. Things could be so much better for many children and families and this review represents a wonderful chance to make that happen. We cannot afford to miss that opportunity.