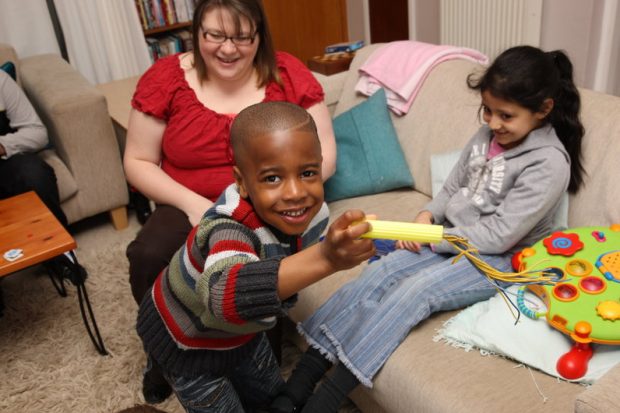 Many of you will have seen the findings of the Children's Commissioner's second Stability Index annual report that was launched at the beginning of the month.
The report showed that nearly three quarters of children in care experienced either a change of home, school or social worker throughout the course of a year. More than one in 20 experienced all three kinds of changes during 2016/17.
The figures are not wholly unexpected. Everyone who works with, or looks after, children in care is acutely aware of the difficulties and complexities and involved. There's a growing gap between the increasing number of children in care and the number of available foster carers. Local authorities have faced huge challenges in recruiting and retaining enough suitable social workers. Sadly, children in care can often – despite statutory guidance – experience barriers or delays in getting access to the right school at the right time. All these things we know. But the report's findings were still enough to stop you in your tracks, and so they should.
How can we measure stability?
The index's approach to measuring stability more broadly, by looking at changes of school, home and social worker, is a sensible one. It's important to look a range of factors. Each makes a difference to children's sense of belonging and security.
Our inspections take a similar approach. At every standard and short ILACS inspection – as well as during inspections of fostering agencies, adoption agencies, and children's homes, we look closely at how well professionals and carers promote and achieve stability and permanence for children across all aspects of their lives. The good and improving local authorities have been able to establish and maintain a stable workforce so children can build lasting and trusting relationships with their social worker. They find the right place for children to live to live so that they do not move unnecessarily and they make sure that they are settled in the right school.
Like a few others, I wasn't keen on some of the language used during the launch of the report: children in care as 'pinball kids' being 'pinged about the system'. But let's not be side-tracked by that. It's of no consequence at all when set against the commissioner's core message: children, many of whom have already experienced significant trauma and loss, are too often faced with further upheaval and disturbance once they are in care. That's what should energise us and motivate us to do all we can to help children in care to have the settled and happy lives that they all deserve.