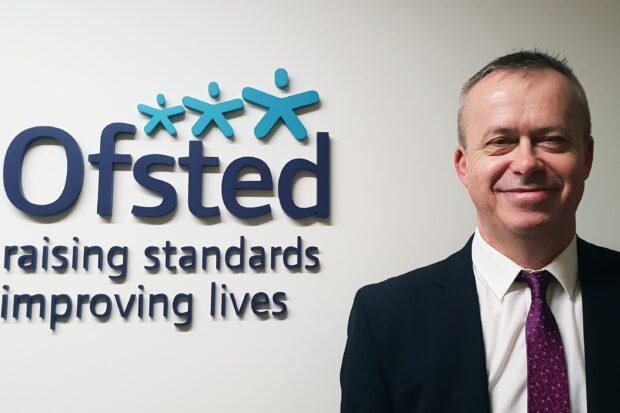 Last week, we published our annual 'Fostering in England' statistics report. Many thanks to all the organisations who contributed their data. Hot on its heels was the Fostering Network's report 'State of the Nation's Foster Care', which many of you will have seen in the news. These reports give a valuable, but at times startling, insight into the national foster care picture.
Fewer foster carers, looking after more children
Sadly, our statistics show that the slow decline in the number of foster carers continues this year, while the number of children in foster care continues to rise. This means that there are fewer carers, looking after more children.
The fact that fewer foster carers are looking after more children is a testament to their commitment and dedication. During inspections, we regularly see creative and flexible support from professionals to make sure that children can live in a caring and nurturing foster home, despite the shrinking number of available carers.
But fewer carers inevitably means that when children need foster care, choice is more limited. Effective matching of children to the right carers becomes ever harder to achieve. Resources to support carers are further stretched.
We're seeing a trend of carers being asked to look after children outside their usual approval range. Meanwhile, our Fostering in England data shows a clear rise in the number of carers being approved to look after three or more children, both in independent fostering agencies (IFAs) and local authorities (LAs).
Worryingly, the Fostering Network says that additional support and training are often not forthcoming for the many carers who are asked to look after children beyond their usual approval status.
It's hard not to make a connection between the increasing number of sudden endings to children's foster placements and the restricted options for children and for the adults who make decisions about where the children should live.
The Fostering Network's report calls for inspections to routinely scrutinise placing authorities' understanding of the needs of their looked after children population. We agree, and this can and does happen as part of our local authority inspections.
Staying put opportunities are limited for many children
It's right that LAs look beyond their own carers to IFA carers when that is the best option for a child. But it's notable that our statistics show that children living with IFA carers are much less likely – 18% less likely, in fact − to 'stay put' with their carers beyond the age of 18 than those living with LA approved carers.
This may be due in part to the different type of care that IFAs are offering, such as more emergency care. But we know the benefits that staying put can bring, so it's vital that young people's opportunities to stay with their foster family, when that is the best option for them, are not unnecessarily and unfairly restricted. We'll continue to pay close attention to this issue during our LA and IFA inspections.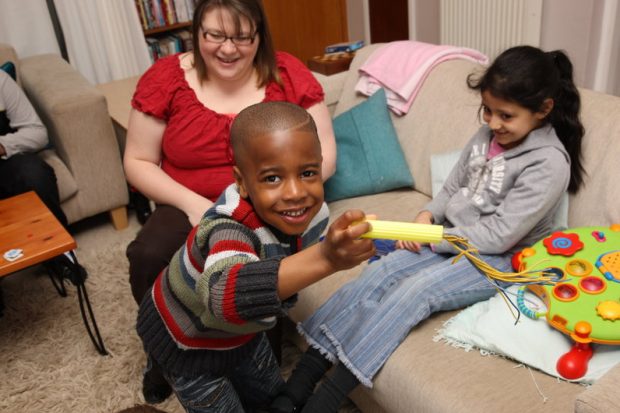 A system under extreme pressure
At Ofsted, we are very aware of the extreme pressures on most children's social care organisations to keep pace with increasing and changing demands. Despite these challenges, our inspections show that the quality of foster care, and the work that IFAs and LAs do to recruit and retain carers, is generally good, and often excellent. The vast majority of IFAs were judged as good or outstanding at their most recent inspection. The strong trend of improved inspection outcomes for LAs is very encouraging.
Of course, there are improvements that can be made. According to the Fostering Network's survey, many foster carers say that the support they receive from LAs and IFAs is not consistently good enough.
Some common concerns are long-standing and persistent, such as carers being unclear about the decisions they can make about children's day-to-day lives, or not feeling properly valued as part of the team around the child. So, although LAs and agencies often get these things right, practice needs to be consistently good, for all carers and for all children.
If we see weaknesses on inspection, we will call authorities and agencies to account.
We know that high quality foster care can transform children's lives. So it's sad to read in the Fostering Network's report, in striking contrast to the regularly high proportion of children reporting that care has made their lives better, that nearly half of foster carers would not recommend fostering to others who might be interested.
There is no simple or obvious route to recruiting enough foster carers with the right qualities to look after some of our most vulnerable children, or to providing carers and children with the right support at the right time.
For practitioners and policy makers, these timely reports provide much food for thought about how demands on the fostering system can be managed, while ensuring that foster care can be as good as it can possibly be for children.
Matthew Brazier is Ofsted's specialist advisor for looked after children.  Follow Matthew on Twitter.

Keep up-to-date with social care news at Ofsted by signing up for email alerts. You can also follow Ofsted on Twitter.