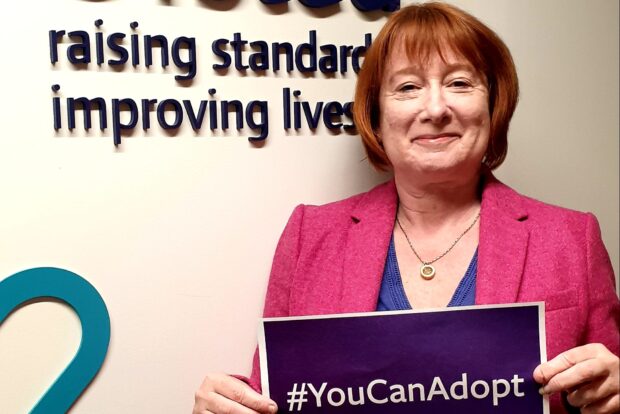 Yvette Stanley, National Director, Social Care, talks about the importance of adoption, and how we look at it on our inspections.
All across social media this week, you'll see many pictures of people – including me – holding a #YouCanAdopt placard to express their backing for this year's National Adoption Week campaign. At Ofsted, we're always very pleased to show our support. It's an especially good time to celebrate what adoption can do for children and families, and to reflect on some of the challenges still ahead.
Since January 2018, when we began our inspection of local authority children's services (ILACS) system, we no longer make a standalone judgement on adoption when we visit local authority children's services. That's because we want to avoid any misconception that there is a hierarchy of permanence options. Adoption is one of several routes to genuine permanence for children. All of these options are of equal significance. It all depends on what is right for the individual child.
Inspections tell a positive story
That does not mean, however, that the value of adoption is in any way diminished in our eyes. It is the best route to a stable, happy family life for many children. We continue to focus closely on adoption across our range of inspection activities.
We always report on the effectiveness of a local authority's adoption work in our ILACS short and standard inspection reports. I'm delighted that there has been no discernible drop in quality since we stopped making a separate adoption judgement. The vast majority of reports tell a very positive story about adoption services, which are increasingly delivered as part of a regional adoption agency. Even in some local authorities where we have had serious concerns about overall performance, adoption work has stood out as a beacon of quality.
Meanwhile, our inspections of voluntary adoption agencies and adoption support agencies reveal a similarly healthy picture. It's rare that we find any adoption agencies to be less than good, and a significantly high proportion provide outstanding support to children and adopters.
National Adoption Week 2019 is focusing on children who wait longest for a loving home. Typically, these children are from black and minority ethnic backgrounds, older children, groups of brothers and sisters, and children with more complex needs. There are major challenges to find enough adopters that are needed – hence the current campaign – but, when it is right for children, we usually find that local authorities pursue adoption with real tenacity, despite those difficulties.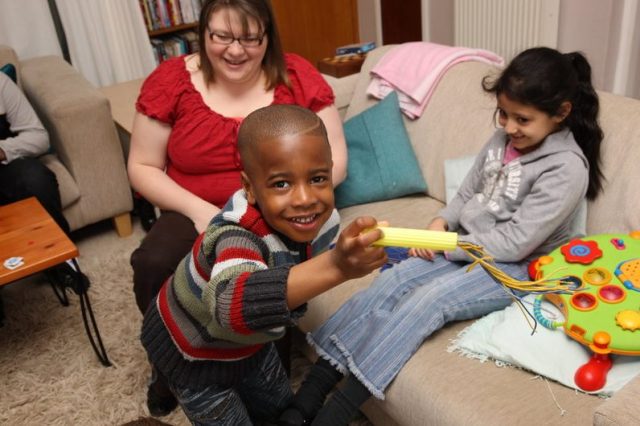 Still some room for improvement
There are still some opportunities for improvement, though. We are still seeing pockets of unnecessary delay for some children, for example. Sometimes, the critical work to help children (and their adopters) understand their early life experiences is not prompt enough, or good enough quality.
Relatively few children benefit from the stability and earlier permanence offered by fostering for adoption arrangements (when a child is looked after by foster carers who will go on to adopt them). We're about to reduce the inspection burden on adoption agencies that provide fostering for adoption services as their only fostering activity. Currently, these agencies receive 2 separate inspections, but in future we'll inspect their adoption and fostering work at the same time. This single visit will lead to a combined report. We hope this will encourage more agencies to become involved in this area of practice. Look out for our revised guidance in early November.
Awareness of children's needs is increasing
The enduring, life-long impact of adoption is now recognised more in practice and policy. The adoption support fund has provided access to much-needed help to many thousands of families. Teachers and other professionals are much more sensitive to the impact on children of trauma and loss. Designated teachers for children who have previously been in care and support from virtual school heads can no doubt raise awareness and expertise in schools further.
However, it's still a real concern that adopted children are much more likely than their peers to be excluded from school. That's not helped by the fact that schools do not always know which children have been adopted. Children should not be defined by their legal status, but schools must be able to support children in an informed way – and, importantly, gain access to the Pupil Premium Plus funding that can help with any extra support that is needed.
I'll end, quite rightly, on an upbeat note. Adoption transforms and enriches lives. It provides love and stability for many, many children. We'll continue to report where things can improve. When it works for children, as it so often does, we'll continue to say that loudly too.
Yvette Stanley is Ofsted's National Director for Social Care. Follow Yvette on Twitter. Keep up-to-date with social care news at Ofsted by signing up for email alerts. You can also follow Ofsted on Twitter.