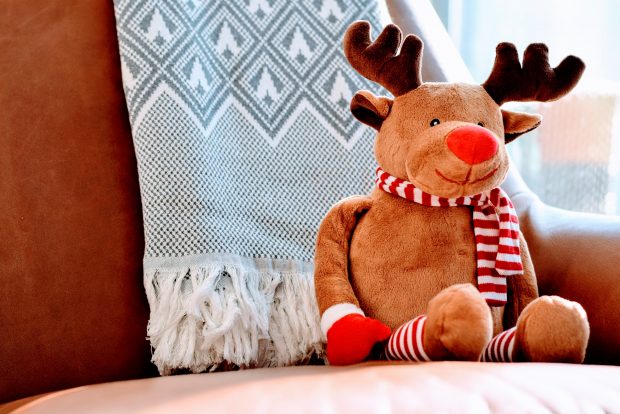 Yvette Stanley, our National Director for Social Care, discusses some of the things that providers are doing to make the festive period special for children in care.
The festive season is far from an easy time for children in care. Whether that's because it brings up bad memories of Christmases past or reinforces that they are not with their own family, for many children, it's a bittersweet time of year.
This fact will not have escaped social care colleagues. Up and down the country, many of you will be holding Christmas events for your looked after children to make sure that they have the best Christmas they possibly can – building on children's own traditions or creating new ones. As a former Director of Children's Services, I look back on these occasions fondly.
We hear of many individual providers and local authorities making Christmas a really special time for the children that they care for, so I wanted to share some of the things that we've picked up on inspection.
Our list below is not prescriptive and, clearly, Christmas planning will not be a specific focus of our inspections! But I hope these ideas are helpful in the run up to Christmas as you plan your own activities. While much of this is relevant to staff in children's homes and to foster carers, other professionals might find it useful too.
Planning
It's helpful to explore children's past experiences of Christmas – this will vary widely from child to child. Is it a time of excitement? Or does it hold bad memories?
Have you considered individual children's possible cultural and religious beliefs?
Ideally, planning will start quite early – perhaps in the previous half term – to allow time for children who process information differently to adjust to the idea that there will be a celebration.
Are there any family traditions that the child enjoyed at home that you could do this year? Do they usually go to a pantomime, for example?
Family and other important people
How are you sensitively making plans for the young person to be in touch with his/her family over Christmas? Are you inviting families to the children's home or event?
If children are going home for Christmas, what are the arrangements for supporting families, if this is needed? Also, what are the staffing arrangements if children need to come back early?
How are you managing Christmas for children who cannot have time with their family? Keep in mind the emotional impact on children who are unable to go home.
Will staff encourage and help children to make/send cards to family members and others who are important to them?
Have you asked children if there are any specific issues for them around Christmas? For example, is this a time of year when a parent was more unpredictable than usual?
Faith/religion
How are you managing Christmas for children of other faiths who do not celebrate Christmas?
Have you considered the extent to which the child's experience of Christmas is linked to their religious beliefs? Are you making sure that children attend church or other places of worship and that they are observing religious rituals/celebrations?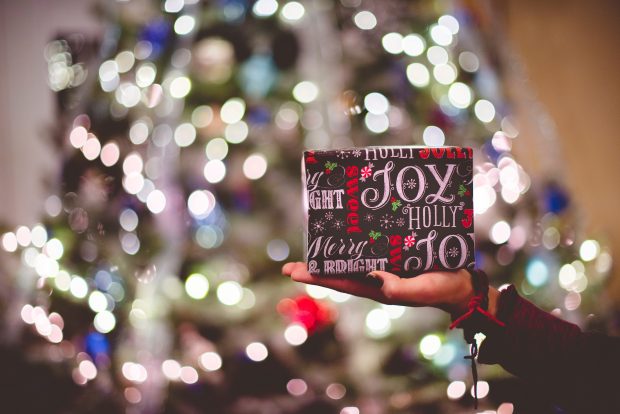 In the run up to the big day
How is each member of staff putting their own bit of Christmas into the home?
How much money has the home got for Christmas? Have you put money aside?
What new traditions are you starting for the children?
What will happen on Christmas Eve?
What will happen on Christmas Day?
Who will be there?
You can do some cooking for Christmas (depending on what is on the menu) in advance and may want to involve the children in this.
What about presents? Planning should consider children's wishes, as well as equitability.
Some children might not have received presents before. If not, staff should explain what a present is and how children should behave when they give or receive one.
Ask 'who believes in Father Christmas?' If the children do, have they written to him?
How are you managing this with children who know Father Christmas is not real?
How are you going to involve the children in decorating the home and buying a tree?
What about children who struggle to cope with over stimulus, for example lots of decoration?
During the celebrations
How will the home plan for any last-minute changes or unexpected complications?
Will staff pop in to say hello/happy Christmas on the day, even if they are not on duty?
Are staff prepared for potential emergency admissions over Christmas, as there are often additional stresses around this time? It's important to look at the whole Christmas period – it's not just about one day.
Afterwards
Children who have been let down at Christmas in the past (for example, by their families) or who feel sad will need extra help to deal with the emotional impact of this. Children who are sad will find other people's excitement very difficult to deal with.
This isn't intended to be a 'tick list' for the perfect festive period. That depends on each individual child and what they are comfortable with. Above all, please do involve children in your planning. That way they can have the Christmas that's right for them.
 I'll end with a heart-warming extract from an inspection evidence log:
 I'm so happy with how Christmas went for our children, we gave them the best Christmas we could. They had brand new skateboards, bikes – Christmas eve boxes: we said we all wanted to put a bit of our own Christmas in it. Hot chocolate, new pyjamas, chocolate, a DVD, a little game and a toy. Two adults on shift snuck away and put their pyjamas on. Boys saw the staff with their new pyjamas, and then the staff said look what you've got: they presented the box, then the boys went and had a shower and put on their new pyjamas. It was a Christmas they'd never had before. Really special. We started new traditions for them.

We asked both the boys what Christmas meant for each of them. One had never had a Christmas dinner, just a buffet spread. So we did a proper Christmas dinner at lunchtime, and a buffet spread for the evening. They had an input, so it could be a Christmas that was meaningful for them. One boy still believes in Santa, so we made sure that we did reindeer dust, and elf on the shelf. The elf did naughty things each day! It was good to have a large team as we could do inventive things with the elf. Both boys loved it.
Here's wishing everyone a wonderful festive period, whatever you're doing.