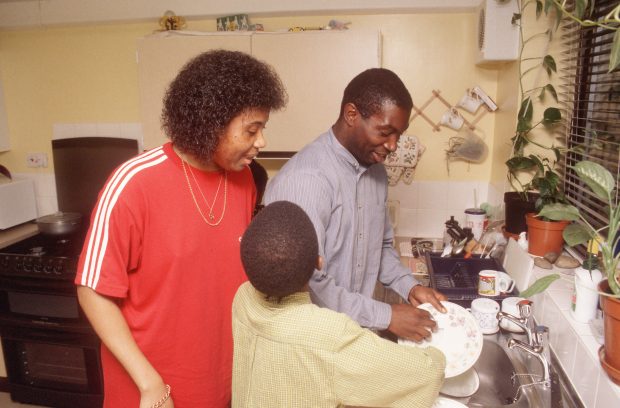 Our National Director for Regulation and Social Care, Yvette Stanley, discusses our children's social care regulatory work during the COVID-19 (coronavirus) restrictions.
For most people, day-to-day life has changed immeasurably since March this year. Despite the increased freedoms of summer, once again, our worlds are starting to feel a great deal smaller – particularly so for those living in the north.
Despite the upheaval of recent months, vulnerable children must still be kept safe and cared for. The vital work that local authorities and other social care providers do for children carries on. Therefore, while routine inspections have been on hold, our regulatory work has continued apace.
Increasing capacity
First, we wanted to prioritise our children's homes registration work -to help increase capacity in the system and make sure that there are enough places available for children who need them. COVID-19 has increased pressure on the system, including finding the right home for those children newly coming into care.
We've been working with councils and independent providers to fast-track applications and register new homes. We've used technology and 'virtual' visits to help us when registration visits in person were not possible and we felt this was safe to do so. Since March, we have received more than 220 applications for new children's homes, and 80 per cent are now open. There have been a small number of applications that were not suitable – although we want to increase capacity, we haven't let our standards drop.
Although the number of children's homes registered is the most that we've ever had, sadly it does not mean there are more places to go around. Placements are changing; we are seeing far more smaller homes with one or two beds. So, we can celebrate this achievement to a point, but the sufficiency problem remains. As there will likely be even more pressure on places as the pandemic continues, getting enough good provision in the right places remains a priority.
Building capacity is vital; making sure children are safe and getting good quality care equally so. COVID-19 has not prevented us from taking enforcement action when this has been needed. Since March, we've also suspended the registrations of 19 children's homes and restricted accommodation at more than 20 more where we were concerned about the quality of care being provided.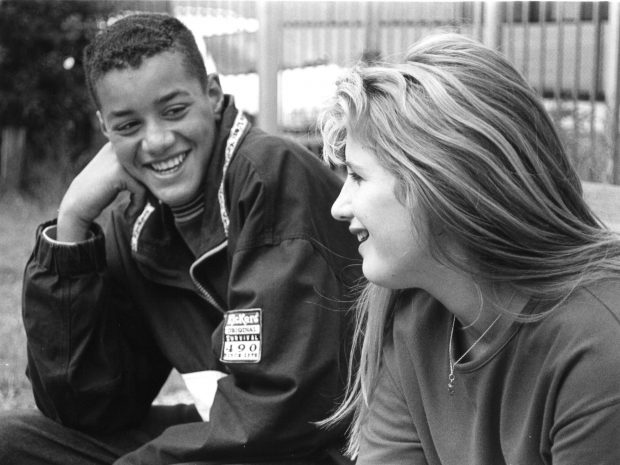 Good practice during lockdown
The pandemic has affected us all in different ways, but, for many children in care, it's been particularly tough. We're talking about the most vulnerable children, with the most complex needs, cut off from their support network, family and friends. For many, it will have been a lonely, worrying time. Some will also have faced changes in their home as staff may have been ill or isolating because of COVID-19 infections.
Yet despite the challenges of lockdown, we've heard about really good work with children to help them navigate these difficult times. Children's homes and foster carers have been doing all they can to help children live as normal a life as they can – to have fun and to keep in contact with family and friends where possible.
I have heard of some lovely ideas for rewarding positive behaviour at a time when the usual rewards weren't available. One children's home even invented their own fast-food brand with its own logo! Homes have maintained family contact in many different ways – one home supported a socially distanced bike ride with a child's brother, for example. None of this is rocket science, but it shows that good practice with children isn't always about money or being particularly innovative, but it is about caring.
Lockdown restrictions mean that professionals are having to work flexibly and creatively to maintain relationships with children and families. We've all had to embrace a greater use of online technology day to day – the same applies for children's social care.
This has had unexpected benefits. Some children prefer keeping in touch with family members online rather than meeting them in person, which can be stressful. Contact has been more regular and easier to arrange, helping to forge relationships. Equally, some children who found face-to-face meetings with social workers difficult have thrived through online contact. Social workers are finding that shorter but more regular online contact is helping them to build better relationships with children. Equally, they have more time and energy to give to children because they are travelling less.
Clearly, every child will have had a different experience and not all children will have benefited in the same way. But, when life returns to normal, the sector will no doubt want to consider whether any of these changes in practice can be helpful in the long term.
We'll be publishing more about social care practice during lockdown soon, when we share the findings from our first set of assurance visits.
 What next?
It's clear that these unusual times are set to continue for a while to come. Across the country, we are likely to see more localised lockdowns and disruption for our most vulnerable children.
So, it's concerning to hear that many children's homes and providers are still unable to access COVID-19 tests and personal protective equipment. Given the vulnerability of the children involved, making sure providers have ready access to tests must be given greater priority. Children in care cannot be allowed to fall by the wayside. This is something we continue to raise with government.
For Ofsted's part, our visits will offer assurance that children are getting the help, care and protection that they need in these unusual times. We understand the pressure that the sector is under and this is not about judging. We want to reassure children, families and those commissioning services, as well as highlight the good work that local authorities and providers are doing and where they can improve.
As I have alluded to above, from what we are hearing there is a great deal to be proud of. But no doubt there are areas for improvement too. It's right that we share our collective learning, so that the most vulnerable children get the high standard of help, care and protection that they deserve.