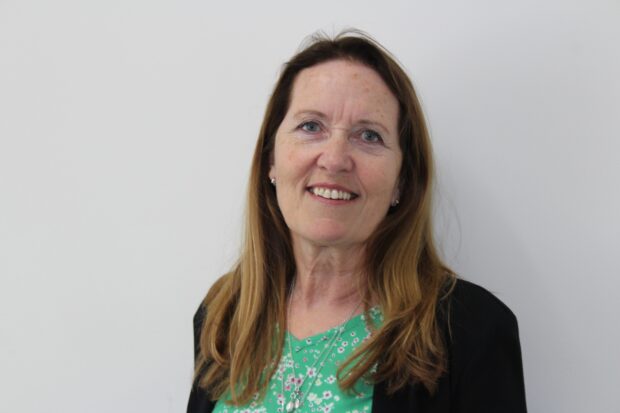 It's National Care Leavers week (25 October – 03 November), a great campaign that quite rightly focuses the attention of professionals and politicians on this important group of young people.
It's timely then that we talk about what matters most to care leavers, and how this fits into what we're doing at Ofsted.
Young people on the cusp of leaving care, or having already left, face many unique challenges. Unlike the average teenager who can rely on a parent to help them, they have to navigate their way into adulthood and all that entails - access to housing, education and health services - largely without one central person who knows their goals, wishes and worries.
The very best local authorities keep sight of care leavers' needs at all times, and provide this support in a well-planned, co-ordinated way.
Ofsted's single inspection framework (SIF) had a sharp focus on care leavers, something young people have given us really positive feedback about. I'd like to reassure care leavers, and those who work with them, that this remains a fundamental part of our new local authority inspections too, which will begin in the New Year.
What will we be looking at?
A focus on leaving care
Supporting young people to reach independence successfully is integral to good and outstanding services for children in care. It is not an add-on. The planning that leads to a young person leaving care is so important and we want to capture the quality of that work.  We will always be clear about what is happening for care leavers, and how this has influenced our judgement.
Someone to rely on
Supportive relationships are absolutely vital for young people taking their first steps beyond care, and to help them develop the skills and confidence they need for adulthood. Good and outstanding local authorities ensure that care leavers have trusting relationships with carers and staff, and are able to develop supportive relationships within the community, including with family and friends. Inspectors will look to see that care leavers receive the right level of practical, emotional and financial support until they are at least 21 and, where necessary, until they are 25.
Skills for success
We will be looking to see that care leavers receive the right help to understand their rights, entitlements and responsibilities. Children in care should have access to an advocate and independent visitor, when needed. They should be well-informed about their records, and given assistance to find employment, training and financial support. We also want to see ambition for care leavers, local councils that take their corporate parenting responsibilities seriously and really think of these young people as 'their' young people. We will be interested in how the new requirements from government translate into practice and make a difference for young people.
Achieving their potential
Inspectors will look closely at the education and employment opportunities on offer for care leavers – including work experience and apprenticeships. We want to see care leavers being encouraged and supported to continue their education and training, whatever route they have chosen, including those aged 21 to 24 years. Plans for their future should be appropriate, as well as ambitious.
A place to call home
It may seem obvious, but having the right accommodation is absolutely vital to help care leavers start their adult life. Inspectors will be looking closely at whether young people are living in places that meet their needs and where they feel safe.  Where there are any risks of tenancy breakdown, these should be identified and addressed, and alternative plans put in place promptly.
Independence – but at the right pace
Each young person is different. Some may wish to leave care as soon as they are able to do so. For others, remaining in care until they're 18 or beyond (if in foster care) is the right option. We will be looking to see that local authorities support young people to remain in care until they are 18, and that the right help is maintained whether a young person chooses to stay put or live independently.
So, while there are some major changes to the way we inspect, Ofsted's clear focus on care leavers and their needs remains. I'd like to wish all those taking part in this week's campaign well. It's so important that their voices are heard, and that those in positions of authority sit up and take notice.  I look forward to hearing the many inspirational stories and achievements of this special group of young people throughout the week.