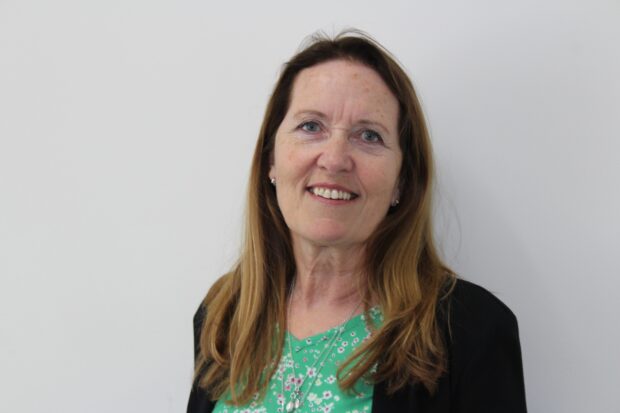 Back in 2010 Professor Eileen Munro said that social workers have one of the most difficult jobs in the world. When she started her government review of child protection, Eileen suggested that social workers should spend less time in front of computers and more time working directly with children and their families.
The following year, she published her report, which emphasised the importance of working with children over and above paperwork.
However, the debate about process versus practice continues more than six years later. Which matters more? It's a simple question but the answer isn't perhaps as simple as you might think.
What matters
Of course, what matters most is the impact of social work and the difference it makes for children and families. But how do social workers help achieve those outcomes? Does the "how" matter as much as the "what"?
My own view is that it does – at least sometimes.
Over the last few years we've seen local authority children's services adopt new and innovative ways of working. The London Tri-Borough provides one example. There, Ofsted inspectors saw ambitious and outward-looking work to reduce the number of children coming into care. It involves intensive and tailored support.
They do this through an Action for Change project, which provides one-to-one support and advice for 45 women who previously had their children removed by the courts - typically because of alcohol and drugs, or domestic abuse.
The project helps the women deal with the reasons the children were removed, and aims to stop it happening again. And it provides them with practical help in finding a home or arranging therapy to treat addiction.
This way of working means identifying women who have had a child removed from their care.
Practical
Parents are given practical, professional and emotional and mental health support. They can then benefit from cognitive behavioural therapy or family therapy. Or they gain from one-to-one interventions to engage and develop positive relationships.
Inspectors found that this project worked well. Since it started, no more children have been taken from their mothers and placed in care.
The law sets out what social workers must do, so to that extent, process is important. But process is not an end in itself.
For example, a social worker has to assess a vulnerable child's needs. But that is not just about filling out a form. It is dynamic process. And it is how the social worker gets to understand the child's experience, and what needs to change so their life can improve.
Many processes are there for a good reason. For instance, social workers have to talk to police and health professionals to get a rounded picture of a child's circumstances before deciding how best to investigate allegations of abuse or neglect. This is an important 'process' to help get the right outcome.
Another example of where process can help practice or where it can just be a process that doesn't help practice is around return home interviews.
Factors
It is incredibly important that we understand the push and pull factors that mean a child goes missing so that we can do our best to help them.
But we need to be careful what we are measuring when we look at the statistics about how many interviews have happened. If this is not a meaningful conversation, at the right time, that results in actions and that include the right people, then the process doesn't help the practice.
But when inspectors come across poor practice it's often the case that social workers have retreated into process without always necessarily thinking about why they are doing something and what they are trying to achieve.
We find that performance measures can lead to a focus on process because it is easier to quantify. But government and councils need to have a better way of evaluating how things are going.
Self-evaluation
That is why our new way of inspecting children's services will ask councils to submit an annual self-evaluation of their practice. From January 2018, we will ask them 3 simple questions:
What do you know about the quality and impact of practice with children and families?
How do you know it?
What do you plan to do as a result?
We've been piloting this new approach with councils. They've been telling us they think we're too focused on process and risk. And that we need to focus more on the quality of the help they're giving children and families.
From January 2018 we'll start the new 'ILACS' approach – the inspection of local authority children's services. We are looking carefully at how we describe what 'good' practice looks like so that we get that right balance between process and practice.
Inspectors will still check how social workers are dealing with risk. But they will be less interested in high level plans, and more interested in how social workers are helping children and families on the ground.
Social workers
They'll do this by spending more time with social workers. Ideally, inspectors want to see that leaders are creating the right environment where social workers can flourish.
And I'm delighted to report that inspectors are seeing precisely that in their pilot inspections. They are also able to have a professional dialogue with social workers.
In one pilot, inspectors saw conscientious social workers recording children's thoughts, wishes and feelings. They did this to get a sense of what life is like for the child.
There are times when children are too young to do this, or they are a disabled child that communicates without talking. In these cases, social workers record their observations of the child's behaviour, noting how they get on with others.
In another pilot, inspectors examined more than 280 cases. They "started with the child and stayed with the child", as the Director of Children's Services put it. She said of our inspectors: "Their focus was centred around the impact that our intervention has on a child's life ...  Inspectors followed their noses, went where they wanted and looked at what they wanted to."
Let's return to Professor Eileen Munro. She said: "Good social work practice requires forming a relationship with the child and family and using professional reasoning to judge how best to work parents."
I agree wholeheartedly. We'll bear this sentiment in mind when we come to publish the ILACS framework later this year.