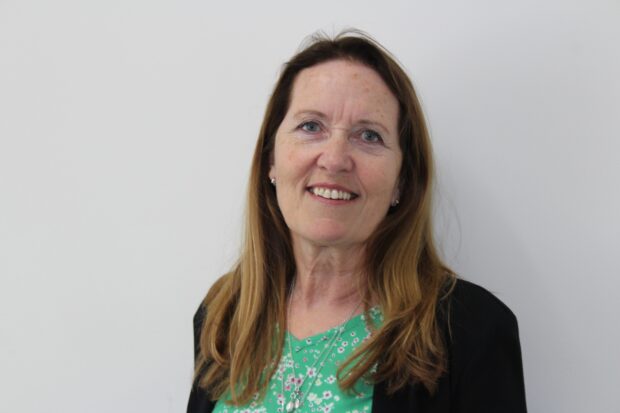 Too often news about the state of children's social care makes for worrying reading. A sector beset by many challenges, it usually only makes the news when things go wrong.
At Ofsted, we have been clear about what needs to improve in local authority children's services departments. And, as we set out in our annual report yesterday, the overall picture is encouraging.
I don't think there's any doubt that the sector is in a markedly better place now than when we began the most recent programme of inspections four years ago. The overall trend is certainly one of progress. And each and every improvement, however incremental, represents extensive effort on the part of many determined social work professionals.
We have now inspected the quality of children's social care in almost all local authorities nationally. Over a third have been found to be 'good' or 'outstanding', compared to around a quarter in March last year. And even local authorities that require improvement to be consistently good are demonstrating areas of excellent practice.
Children's homes fare well, too, with the proportion of good and outstanding homes increasing four percentage points to 83 per cent. Added to this, we have seen an improvement in support for care leavers, which has grown as our inspection programme has progressed.
Indeed, across all the many providers we inspect, it is only secure training centres that have declined. While secure children's homes are doing well for children and young people, the standard of care for children in young offender institutions and secure training centres gives urgent cause for concern, a point that Her Majesty's Chief Inspector highlighted at the launch of our Annual Report today.
Doing the job consistently well
What has changed? Well we are seeing local authorities pay far greater attention to getting basic social work practice right, working to create the best environment for social workers to do their jobs well. It might sound obvious, but I can't stress enough how important this is. Where social work thrives, practice improves, and, with it, outcomes for children.
Any social worker will tell you that reasonable caseloads are absolutely central to this. The constant worry of an unrealistic workload is detrimental to staff and in turn, children. This year is the first time that data on caseloads has been published (a positive move, in my view). And I'm happy to say that local authorities are making efforts – very effectively in some instances - to reduce them.
Other steps forward include better and more innovative use of technology to make the job easier. Commissioners who genuinely understand the business of social work and who make good decisions about services. And supportive but challenging line management that effectively oversees the whole system.
Help and protection
Some authorities have wholeheartedly embraced the need for change. They have focused on standards and made sure social workers are able to do their jobs well. Areas like Leicester and Knowsley, which were previously rated 'inadequate', have both been judged 'good' for leadership, management and governance this year. This is an impressive turnaround and shows what can be done.
Inspections tell us that help and protection remain the aspects of children's social care that most often need to improve. A good 'front door' (the first point of contact made when someone is concerned about a child) is key to this. Again, the areas doing this best support their social workers. They foster a healthy culture that respects the roles of different kinds of professionals, but above all places the child at the centre.
Process vs practice
Our inspections have shown that local authorities who make it easier to get the processes right are the ones who ensure that the next steps for a child are the very best next steps.
As I've said previously, many processes are there for a good reason. One of the processes that local authorities often struggle with is maintaining short and clear chronologies of children's history. Yet, without knowing all the factors affecting a child, it is hard to know whether the right decisions are being made for their future.
In the best areas, good management oversight and challenge at all levels helps keep this on track. This lets social workers get on with the business of social work - working alongside families to help them to make the changes they need, and to plan for permanent changes to a child's life at the earliest opportunity.
Domestic abuse
This year, Ofsted has focused specifically on the issue of domestic abuse, publishing a joint report (along with health, police and probation inspectorates), into children living with domestic abuse. We know that this is the most common factor in the lives of children who need social care services.
We found that while there is a need to prevent, protect and repair the effects of domestic abuse, it is really only protection that is being given consistent attention. In particular, there needs to be much more emphasis on tackling perpetrators and understanding what works to stop abusive behaviour.
What next?
Local authority provision for vulnerable children could still be better – that's a fact. There are still 29 areas rated 'inadequate', which means some of the most vulnerable young people are often being left without the right support and intervention.
Next year we will begin a more risk-based, proportionate approach to inspecting children's services, which will bring more regular opportunities to identify concerns and help areas to take swift action to address them.
I see Ofsted as a force for improvement in these places. However you may feel about inspection, we know that when we identify and report on issues in an area, we are a catalyst for change.