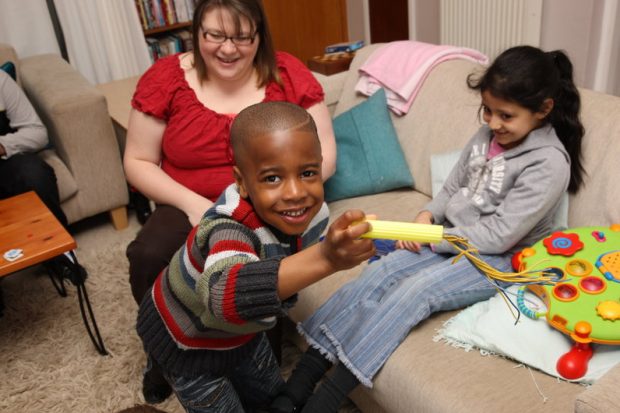 Yvette Stanley, Ofsted's National Director for Social Care, discusses our new research into good decisions for looked after children.
We are in the middle of Foster Care Fortnight, an annual campaign to raise the profile of fostering. According to the Fostering Network, over 8,000 new foster families are needed in the next 12 months alone to care for a range of children. This year's campaign theme is 'change a future' and it's true – fostering really does have the potential to be life-changing for fostered children and young people.
It's timely that during Foster Care Fortnight, we've started some new research that we hope will benefit families and support our inspection of children's social care. We inspect and regulate England's 304 independent fostering agencies, and we inspect all of England's local authority children's services.
Good decisions for looked after children
Over the coming months, we'll be examining the decision-making process for looked after children. We want to know more about what contributes to good decisions for children in care or on the edge of care, including decisions about where they live.
High-quality foster care can transform children's lives, but we know that children's social care services are under pressure. In February, we revealed that since 2014 the number of children in care has risen by 6%. Over the same period, there has been a 4% drop in the number of approved fostering 'households'. These stark figures reinforce why looking at the decisions that are made in fostering is so important. With rising demand and issues retaining foster carers, we want to learn more about what works well so that these issues can be addressed.
What will the research look at?
The first phase of our project will focus on matching for children in foster care. We'll examine the decision-making process for linking children in care to specific foster carers, how plans are made for the child to move in with those carers, and how the family is supported to make the match work.
Effective matching is important for children's future life chances because it can make a real difference to their well-being, relationships and education. Give a child the right family environment and they are much more likely to thrive.
But it's not just the children – effective matching plays a critical role in foster carer well-being and retention too. Making good decisions when matching children with foster carers can reduce the likelihood of a placement breaking down.
Our research will also explore the factors that can influence matching. These include carers' availability, the policies and procedures, the time available to make the decision, and how children and their family members are involved in the decision-making.
We hope that as a result, we'll improve our understanding of decisions on matching. We can then use this to inform inspection practice and learning for inspectors. We also hope it will help to contribute to the debate about what good practice looks like when matching children and foster families.
We're going to visit several local authorities over the summer to look at practice. Through surveys, focus groups and interviews, we'll seek the views of a broad range of people, including foster carers, children, birth families and independent fostering agencies.
We're very grateful to those local authorities that have already agreed to take part and to the individuals, including care-experienced young people, who are part of our expert advisory group. Their valuable insight is appreciated. We expect to publish a report on our findings later this year.
Yvette Stanley is Ofsted's National Director for Social Care. Follow Yvette on Twitter.

Keep up-to-date with social care news at Ofsted by signing up for email alerts. You can also follow Ofsted on Twitter.