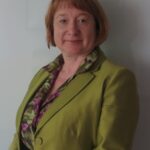 Yvette Stanley
Yvette Stanley is Ofsted's National Director for Social Care.
Yvette was previously Director for Children, Schools and Families at Merton Council and has 30 years of experience in children's services.
Yvette Stanley marks Foster Care Fortnight.
Yvette Stanley blogs about the new system of social care inspection, ILACS.
I'm delighted to have this opportunity to communicate with you in my new role as Ofsted's National Director for Social Care. With week 1 under my belt, I'd like to talk a bit about what matters most to me and what my focus will be, moving forward.
Related content and links
About Ofsted - developments in social care inspection
This blog looks at the way Ofsted inspects the social care sector: local authority children's services and social care providers, such as children's homes. We help social care professionals stay up to date on issues and developments in the sector.